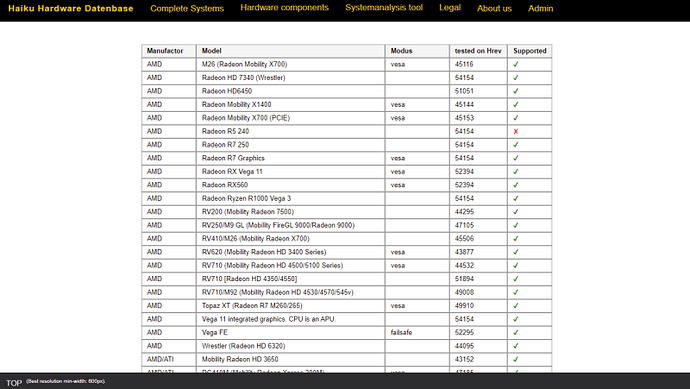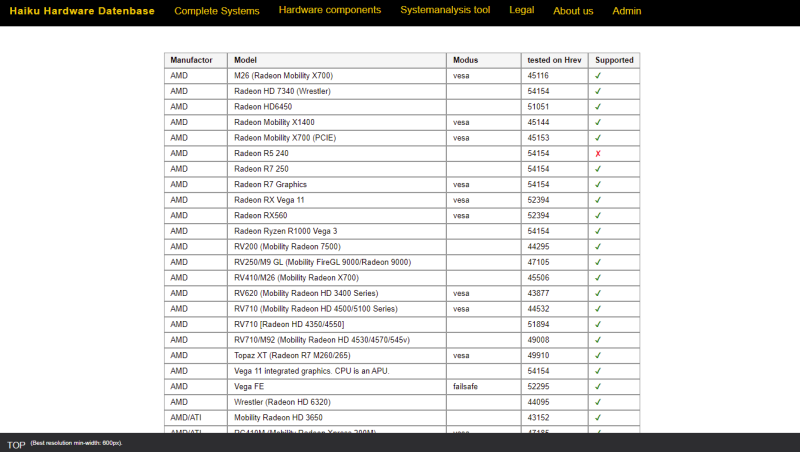 When we started our BeSly System Analysis Tool project, it was already clear that the recorded data would anytime flow into an online database.
Unfortunately, not much data has been collected about our program over the years. Usually it is our own tests that we have saved here (thanks to those who sent us their data). Probably the recording with our program is too complicated for the users or the recorded data is on the respective person's computer without being sent to us

.
For the last few days we have been working on the development of an online database and have now created it. In addition to our data from the analysis tool, the older tests from Chaotics Blog (which we were kindly allowed to include on our site)) as well as the entries from the forum have also been included.
Here, above all, the hardware is recorded that is necessary for creating your own computer. These are generally the graphics card, sound card, network card and WLAN cards. We have added the hrev number to each hardware so that you know which Haiku version it was tested on.
If you want to support our project, you are welcome to post your hardware here in the forum. Please make sure that the names are conclusive, because for example an Intel HD can be anything. Please provide the manufacturer and hrev number.
Example: Manufacturer: Intel , Name: Intel HD 3031 , Modus: vesa , hrev: 50432
We do not mention the name of the person who sent us the data, so that no private information is saved. The only thing that counts here is what works and what doesn't.
We hope you like it.
Extended links on the topic: