Learnt this from a Mac discussion group and wondered how it would go in here.
Its to do a screen shot showing your hardware details ie 'About Haiku' (top of menu list, then press the 'PrtScn' button to get the screen shot and upload it in here.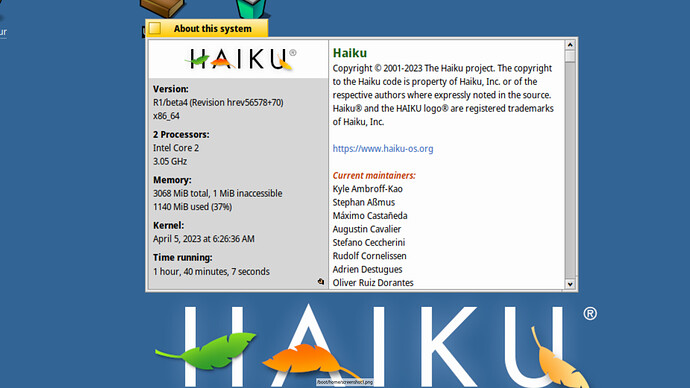 here is mine…from running Haiku on an iMac 10,1.