RadeonGfx use client-server model with client-server thread pairs like in app_server. For each client thread that calls 3D acceleation API, server side thread is created. If client thread terminates, server side thread also exit. I made small library "ThreadLink" that implements client-server thread pair model and simpilfy code. Calling server from client is very simple:
port_id gServerPort = find_port("RadeonGfx");

ClientThreadLink *link = GetClientThreadLink(gServerPort);
link->Link().StartMessage(radeonMmapMsg);
link->Link().Attach<int32>((int32)offset);
int32 reply;
link->Link().FlushWithReply(reply);
link->Link().Read<int32>(&area);
link->Link().Read<uint64>(&areaOfs);

Example of client and server stack when waiting command buffer execution to complete.
Client: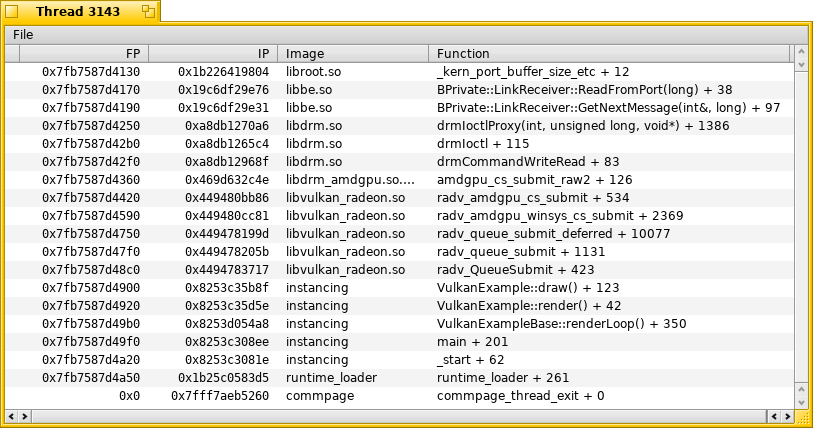 Server: