Hello. I found a little word processor made in QT. It support ODT files (OpenOffice) and HTML. Also, could export as PDF. I managed to compiled in Haiku: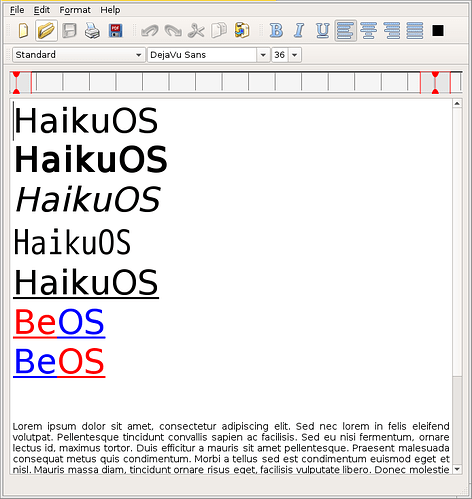 (sorry, I don't know how to insert images here…)
The source code is here:

The project appears to be abandoned, but maybe could be used as a base to build a nice word processor.
Shortly, I will share the binaries. Maybe could be usefull for someone

Update:
There are the download link:
http://s000.tinyupload.com/index.php?file_id=00112086775891198996
And the md5 checksum:
01398cd1809a837d764e80d8b69eaeb6 OasisEdit.zip