Okay - it turned out that when I created a new profile in PCEM it defaulted everything back ti silly settings. I set S3 Virge, Mobile Pentium 266 MMX and soundblaster 16 and BeIA booted to Wagner!! Please ignore all referenced to R4.5. It seems like the BeIA source was forked from R4.5 before R5.0, and so the OS uses the R4.5 bootloader and boot process on PC hardware. There is another zbeos that boots using a BeIA logo, but IIRC getting that to work on standard hardware was tough. Now emulation exists, it might be easier I guess

And alt_Q gets to the BeIA desktop: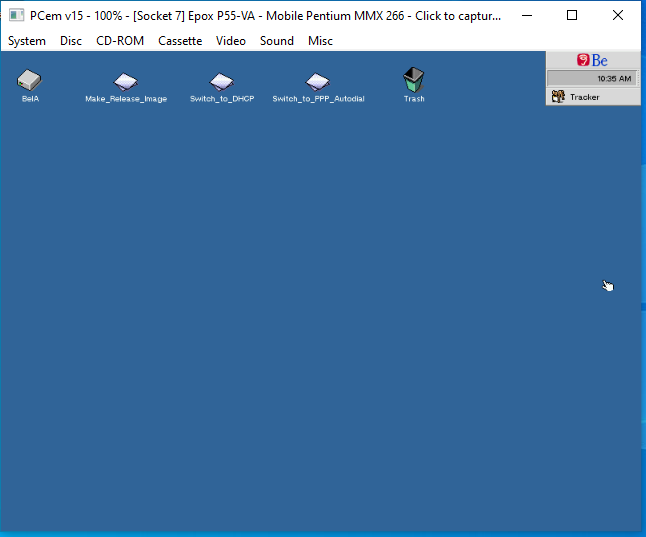 This is the about screen:
The only apps installed are bterm, StyledEdit, Wagner and DriveSetup. Bterm is just a terminal emulator and is really basic compared to Terminal…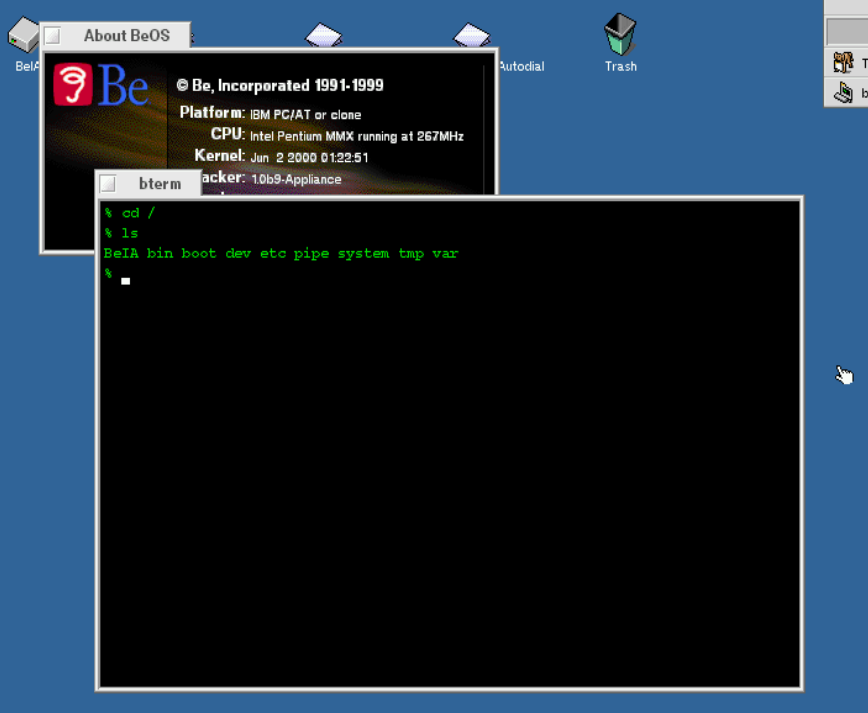 It doesn't look like this version of BeIA has Binder… or at least, Binder is not running in the desktop.
EDIT Here is a better overview video I just threw together.