Any interest in Haiku mirroring its website onto the Gemini protocol?
I know i've heard a lot of historic interest in "lightweight" and "dark" websites. Gemini seems to fill both of those itches. I've also seen methods to "auto generate" Gemini sites from hugo (which we use)
Here's a screenshot of the browser and a site from Linux: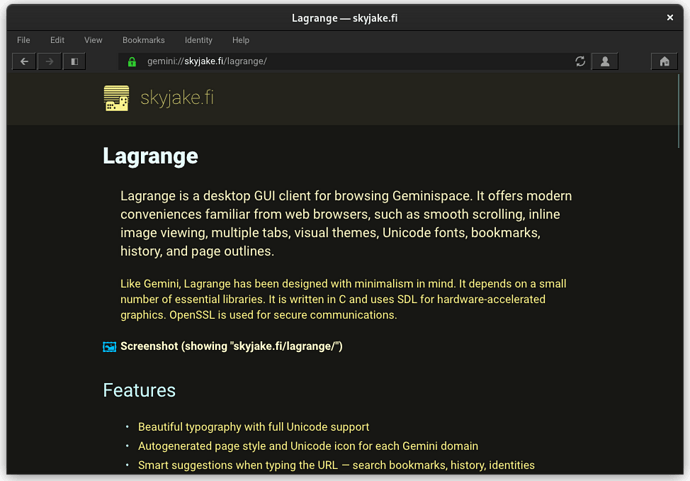 We have the Lagrange browser in Haiku, and it seems to run really well minus a few minor bugs.