The Unreal Tournament port surfaced again last summer after years of being nowhere to be found, on reddit of all places, and it has problems.
I tried it with a 3dfx Voodoo 3 card, which works fine in the latest leaked OpenGL drivers included GLteapot and in Quake II under BeOS 4.5.2.
Weirdly accelerated OpenGL doesn't work when running Quake II or III in BeOS 5.0, the games revert to software mode…
Anyway, back to Unreal Tournament, here are a few screenshots with the display behaviour and error messages: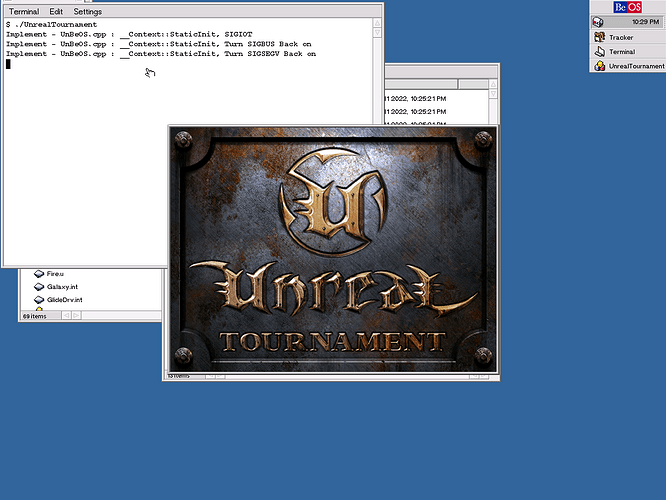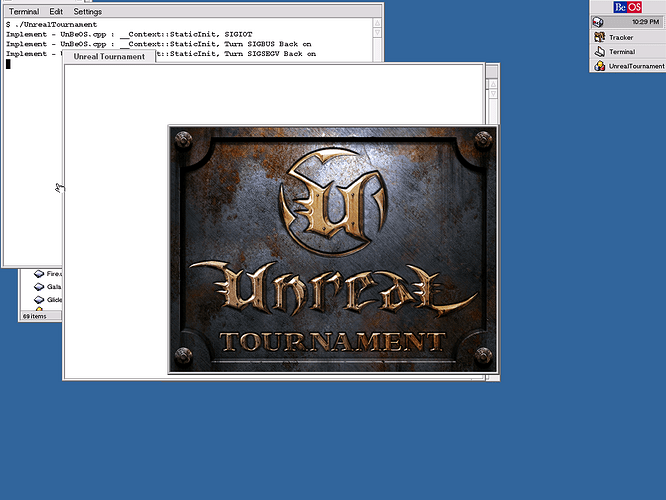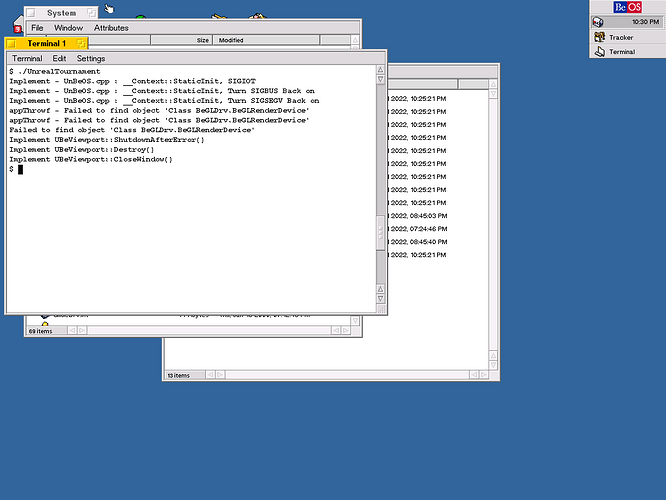 It requires Bone so it's definetely not compatible with 4.5.2, it doesn't work on any versions of Zeta either as far I could tryn (did Zeta ever supported accelerated OpenGL?)
It's based on UT 4.05 I believe, all the game data files are identical to the latest 4.36 available on GoG, except for a couple of maps that got a different md5 hash, Intro-city (or something similar) and Credits if I remember right.
Anyone wants to play around with it?