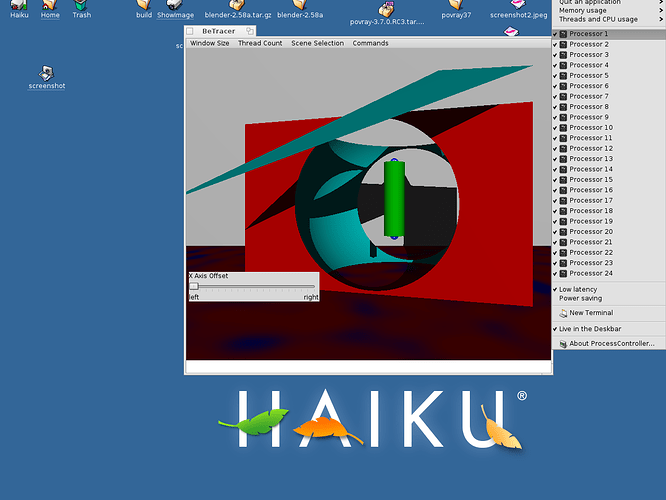 I claim the right to having the World's Fastest Haiku Server!
It is a SuperMicro X8DTL motherboard with 2 Xeon X5680, each with 6 cores@3.33 GHz, for a total of 12 real cores, and 24 hyperthreaded cores. What is it good for? Right now it runs BeTracer for quick ray tracing.
I bought the PC for $100 $US and the 2 Xeon's for another $100 on eBay.