I got tired of using the Git CLI, so I looked into whether Tk could be built on Haiku so that Git-GUI could be used. Unlike the last time I tried to do this and Tk just crashed, I was successful: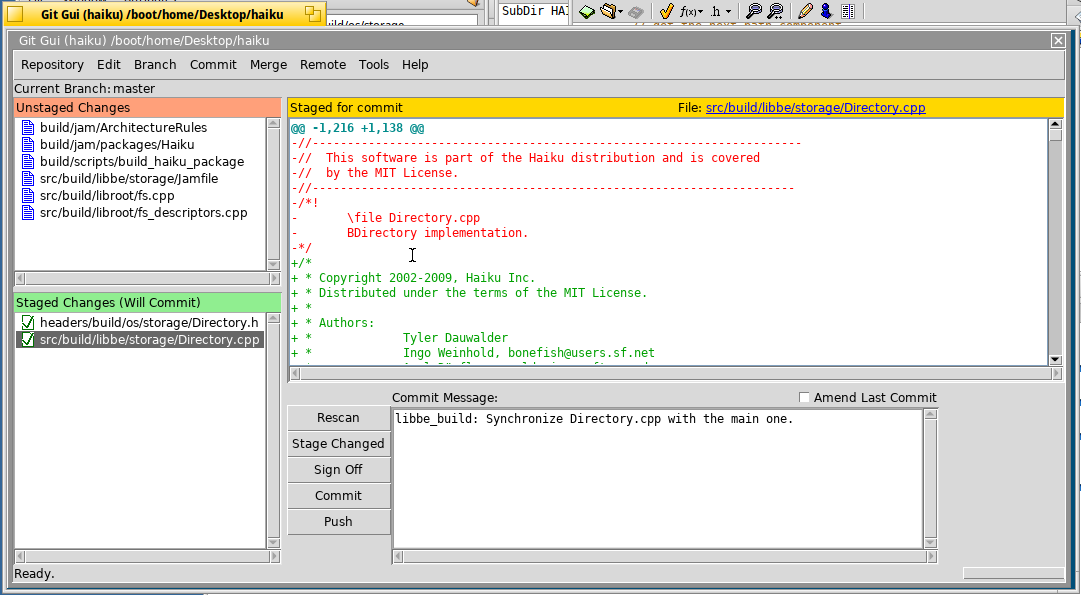 Note that this Tk is based on "undroidwish", so it is SDL-based, and so it has a "root window" that the TK windows are contained within; not really ideal, but it works.
I haven't tested more complex Tk apps at all, so your mileage may vary.