It's no secret that Telegram has audio calls and voice chats.
After the latest Telegram Desktop update, this feature also works in Haiku.
Previously, this feature did not work due to the lack of backend audio capture in the OpenAL library. This week I fixed that and now you can play and record audio through MediaKit. For example with the arecord utility from the openal_tools subpackage.
This package also has a graphical configurator for the library in which you can control parameters and effects.
Also, for audio to work in Telegram, it was necessary to enable libopus support in the ffmpeg package.
As a result, with a working analog microphone in Haiku, you can now make audio calls, use voice chats, and record and send voice messages.
First you must set up the analog microphone and make sure that it works.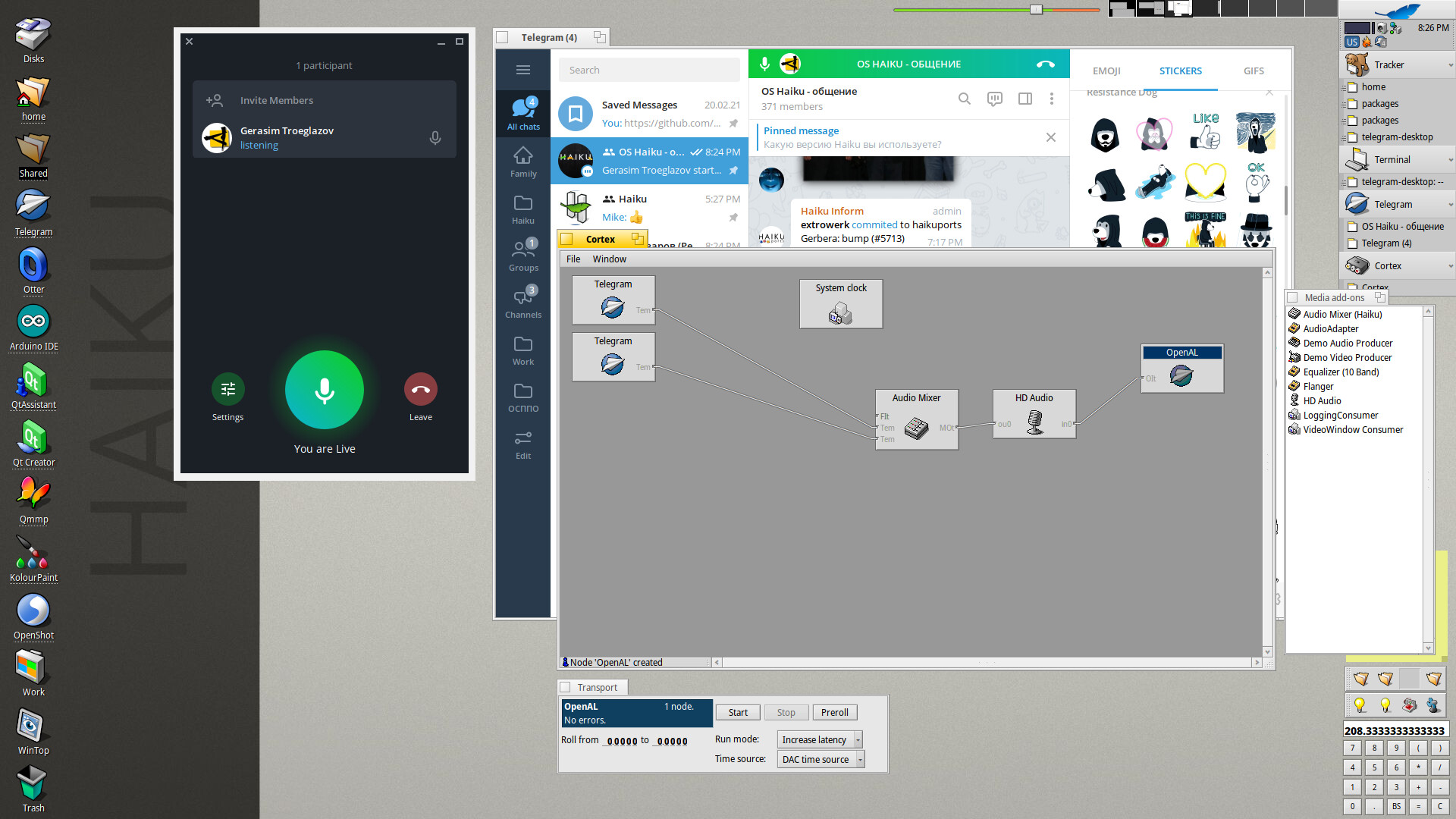 Good luck.