Hello folks,
I have an original BeBox Dev kit - a few details missing, but appears otherwise healthy. Early Dev kits shipped without the front faceplate with the iconic blinkenlights, so I may have to 3D-print a replacement like @Dr_Slump did here:
I was able to use the firmware update floppy to bring the bios to version 1.1d7.1.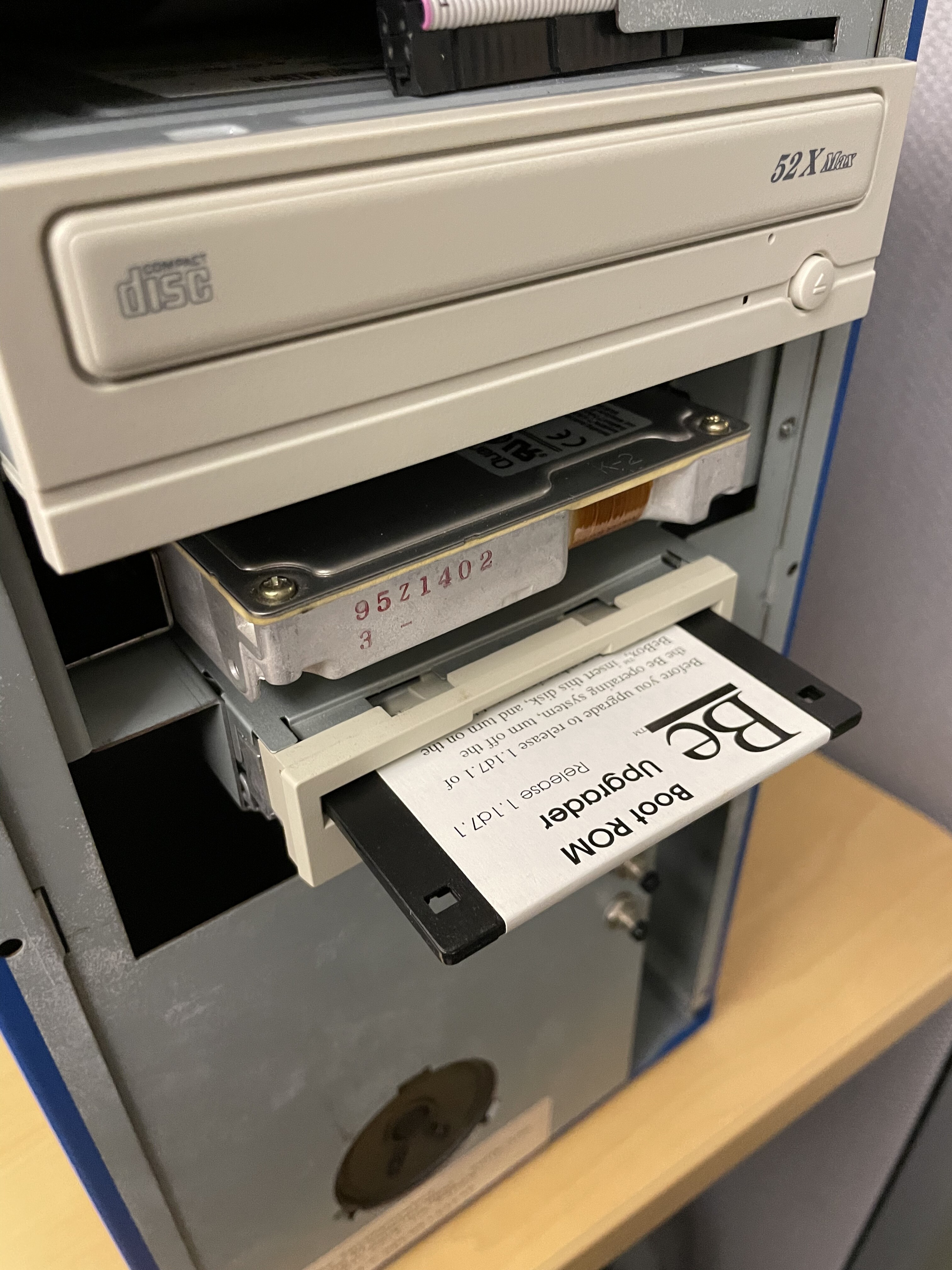 Startup shows the Be logo, and pressing left shift or space at the Be logo should show boot options. However, I appear to have none.
The machine has one SCSI HDD and one IDE CDROM drive. I will check the cabling to make sure they are wired correctly, but my problem is another: how do I boot to start the install? I have the install CD for 1.1d7, but I presume IDE CDROM was not bootable back then… or was it?