So, one topic that has been discussed lately is that of saved states across restarts. This is definitely exciting, as it would definitely be a way Haiku could do something others can't.
My favorite platform outside of Haiku (with anything Gnu/* in third place) is of course the Mac, and starting with Lion, restarting across sessions was first added. Upon restarting, users can choose whether to restart into the last state they had open, as well as for applications (controlled in the General pref pane).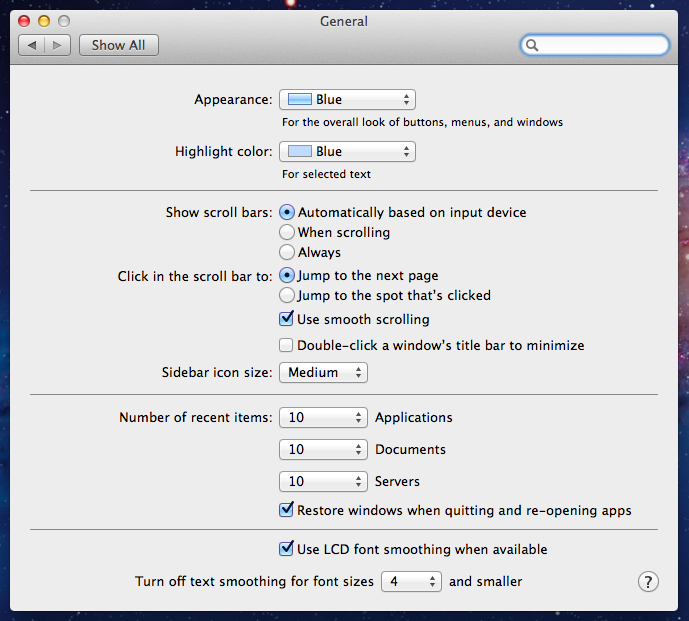 Of course, Lion wasn't the first. The Apple Lisa had full persistence decades before the Macintosh did, Palm partially had it in its apps (and tried to hold states with the NVFS), and webOS managed to save changes across application launches. And other systems like Microsoft's NepTune tried to have 'fast startup' or resumed states as well.
And in returning to Mac OS, it's not 'built-in' to the system, so it takes a long time to get everything back up for those that have used the auto-save/restart feature on a Mac (especially on a Core 2 Duo). Haiku could have it at the low level.
So, if Haiku could choose to do something like this (beyond the Tracker), and also finally enabled multi-user, this would be a huge leap forward for Haiku. It'd actually be better than sleep mode, provided that it actually worked as intended.