I'm wondering if anyone else is seeing this error in SoftwareUpdater or is my Beta2 install on my ThinkPad cursed?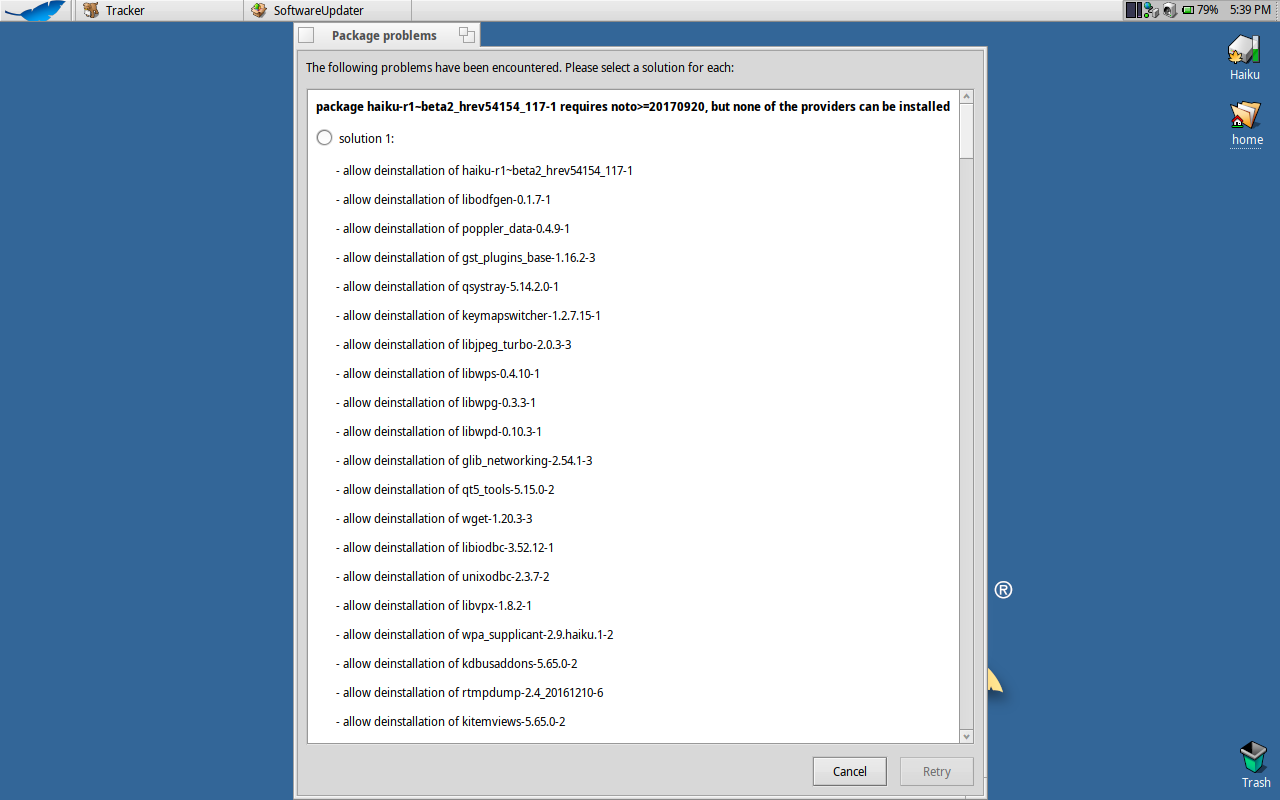 Option 1 looks like it rollback my install and uninstall all the third party software I installed from HaikuDepot which would be extremely annoying.
Option 2 says I can use an excluded version of the missing libray but that option does not allow my ThinkPad to update
So I am stuck with Option 3 of ignoring the issue and cancelling the update.

Thanks.