Hi, i just installed the latest Nightly on a UEFI capable machine by following the instructions in the Guide (https://www.haiku-os.org/guides/uefi_booting/). Works in general as expected, but i have a minor issue - i need to select the Boot volume at every boot, even if it looks like it's detected.
My setup is simple, there's only one SSD in the system, which is GPT partitioned and has two partitions (EFI System Partition, Haiku OS).
The Boot Manager shows the following immediatly after power on:

It detects the Haiku Partition, but i can't boot. I have to first navigate to "Select boot volume" and reselect the Haiku Partition there: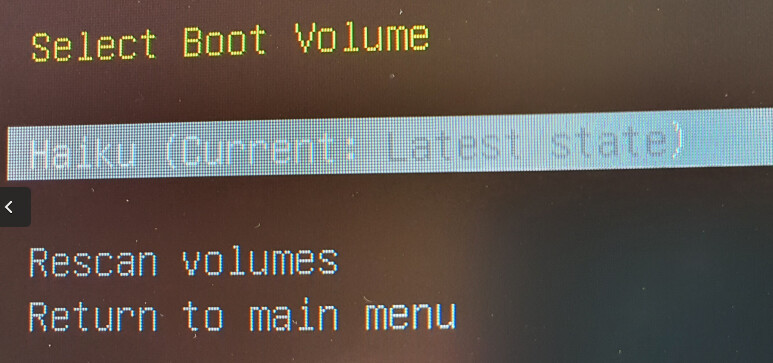 Now back on the main menu, i'm able to continue:

Any hints on how to fix this, or is this maybe a Bug in the EFI Bootloader?