Read the Haiku FAQ first. No terminal should be required.
I know that perfectly


Like or dislike, it was just a proposition for making clear that Haiku is a computer thing.
Forum format is not obviously the best way to discuss visual design in any way, but I agree with most observations and think there should be at least 2 distinctly different designs:
#1 purely graphical focused on 20 years
#2 text rich that is including info on Haiku idealy in verse


Exactly. Although I have grown to like the Haiku name, I cannot pretend that it has any connotations with computers. For the general public, this connection has to be spelt out.
I like the idea of a black t-shirt with the Haiku logo and boot icons on the front, and a signifier of 20 years in the back center top.
A non-anniversary one could be just the logo on front with the icons on the back top, or vice versa. (I think I like that second idea more.)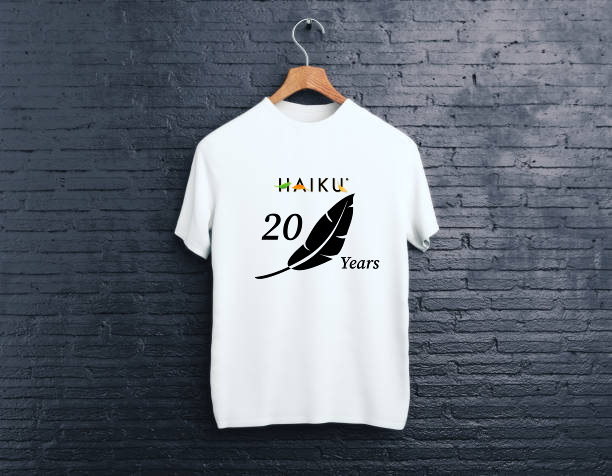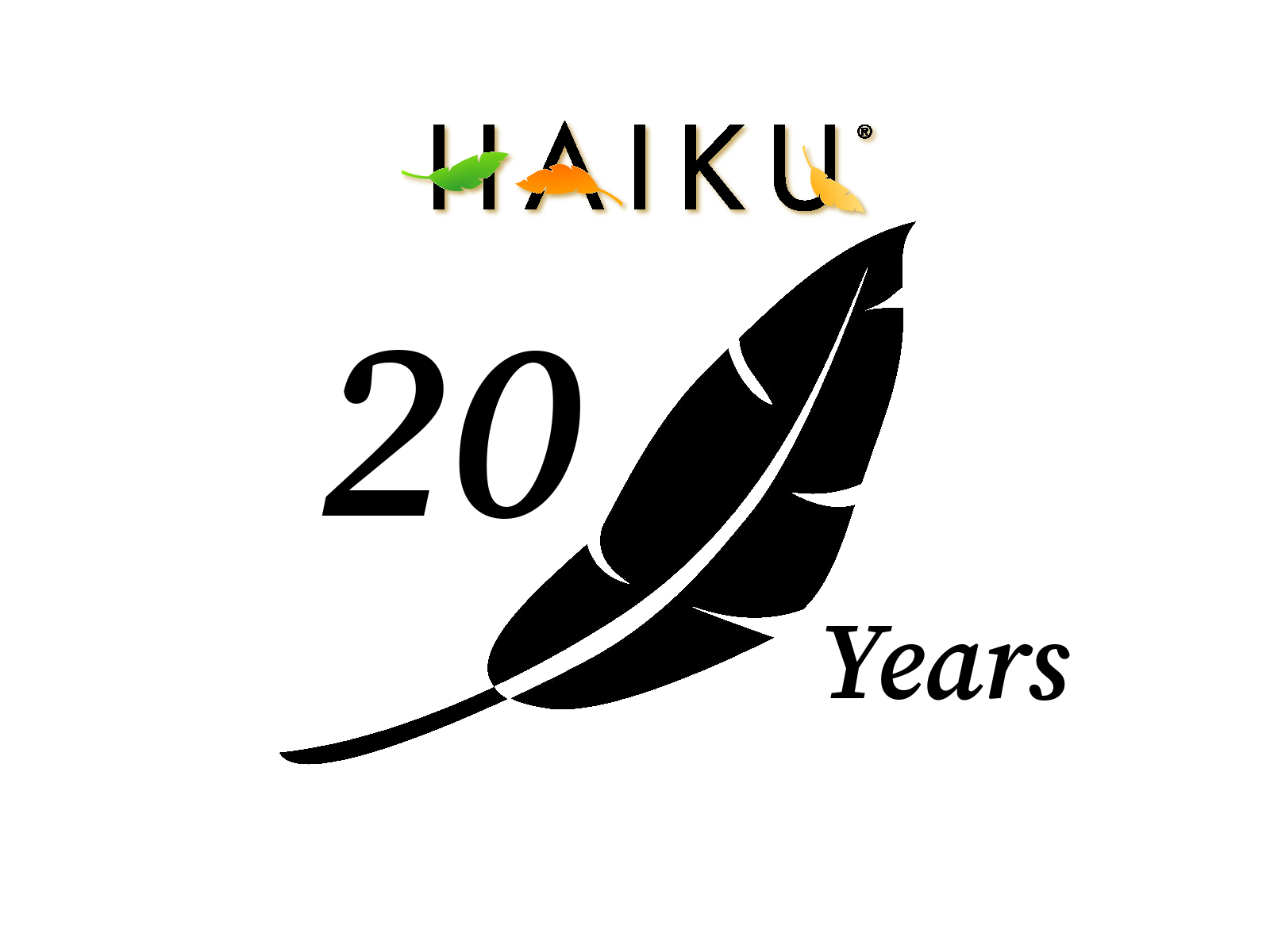 And one for black tshirt: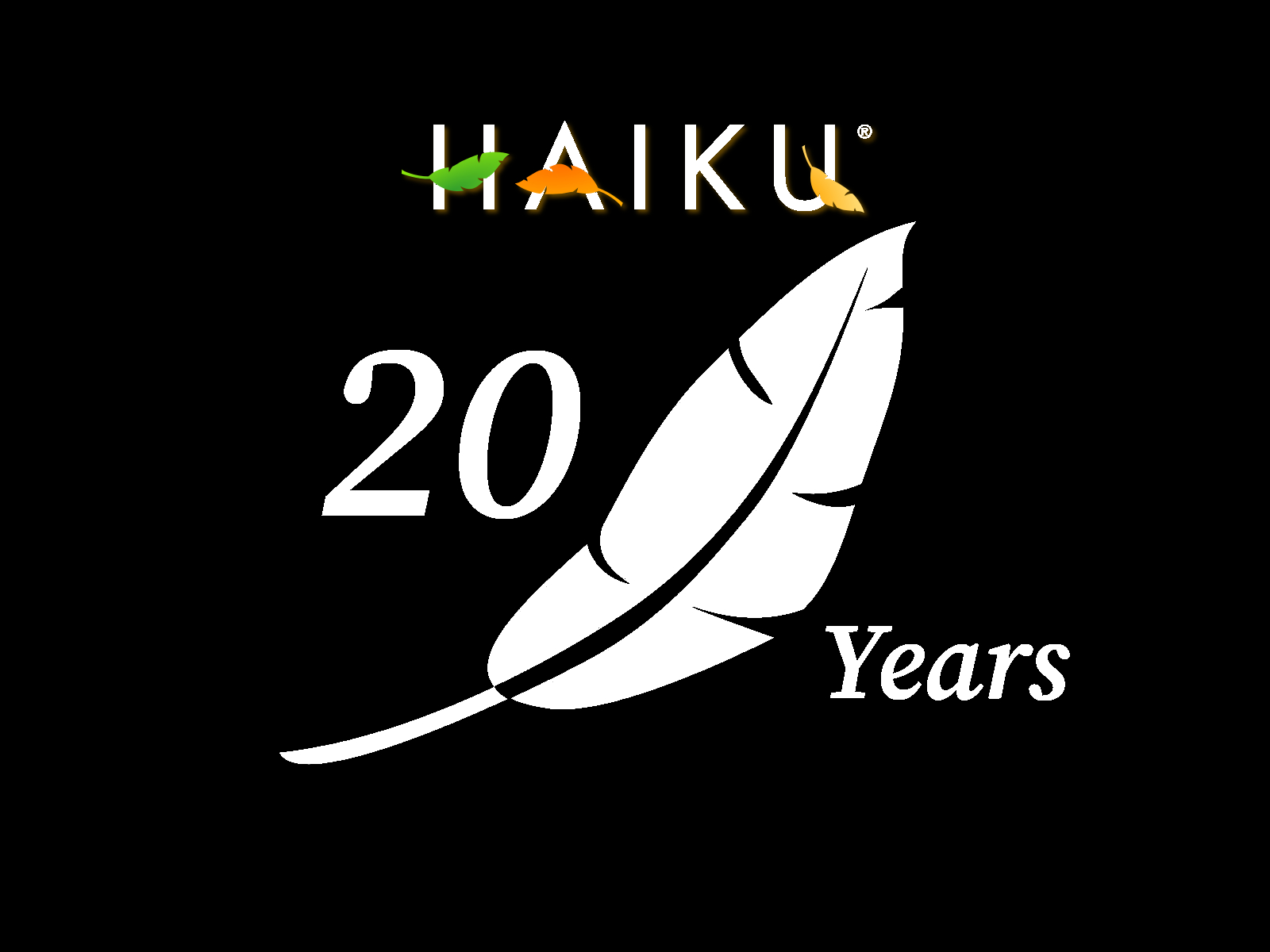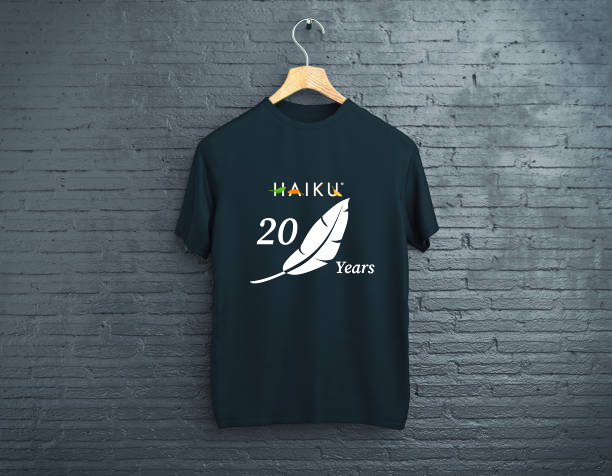 Great idea!
Some mugs use thermochromic ink so that the design "changes" based on the temperature of the contents. Not sure if it is possible but it would be nice to have the icon grey-scale with a cold beverage and color icons with a hot beverage.
I ordered such a mug already, I'll try to post pictures when it arrives. No unlit to lit icons though, just black to lit.
…boots since two decades
I don't think that makes grammatical sense. English doesn't use "since" like that and it doesn't sound natural.
Needs the word "ago" added at the end.
We still don't use "since" like that. It sounds like a direct translation from German or French, where it can be used like that. I was going to suggest replacing "since" with another word, but I can't find one that works. "for" sort of does, but also sounds like the machine took 2 decades to boot.
Probably all of those and a dozen others besides. It's the American dialect.
This shirt notes for you
over the past two decades
Haiku has booted
The present tense on line 2 screws it up.
Yeah I was editing while you typed that and I like this one better.
Much better and mentions the OS name besides.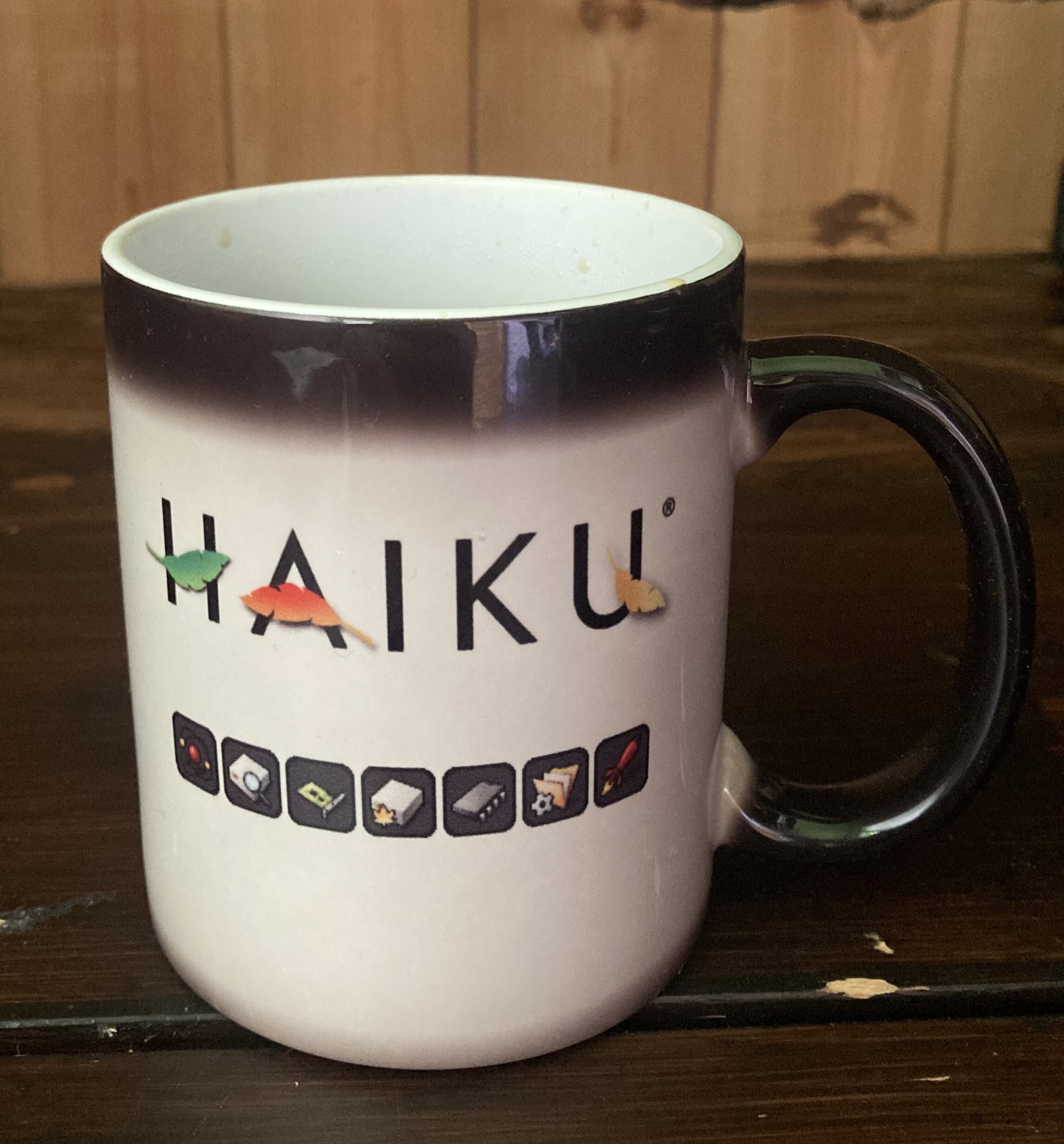 I'd like something funny that ironically grasps this meaning:
HAIKU 20 years Anniversary.
"(we're starting to get old. (damn!)

"
Update on Merchandise
I sent the first batches of designs off to Freewear a while ago, and am working on the second batch to be sent off soon.
Freewear really liked @cocobean's suggestion of mousepads, and they're assessing the technical feasibility of doing those.
I remade @humdinger's suggestion and sent it over to Freewear, and I also sent over @hean8209's designs. We'll be using @memsom's haiku suggestion in one of the designs as well.
I really liked @the_webers_inc suggestion of the numbers 2 and 0 so I made it in Illustrator. If someone can polish it/make the icons evenly spaced that would be great, thanks! The Drive link is here: https://drive.google.com/file/d/1-FspAgVoUDlWDoqg9vfI0sYdepFdqySL/view?usp=sharing
(Note that the black "20" is only there as a guide, the final design will not have this)
Thanks!