Before I log a support ticket. Is anyone experiencing LibreOffice crashing when you try re-open a previously saved document (i.e. odt, ods, docx, xlsx, …)?
I can create a new document and save it; then quit LibreOffice.
However, if I return later and try to re-open it, it immediately crashes and displays a "crash" window.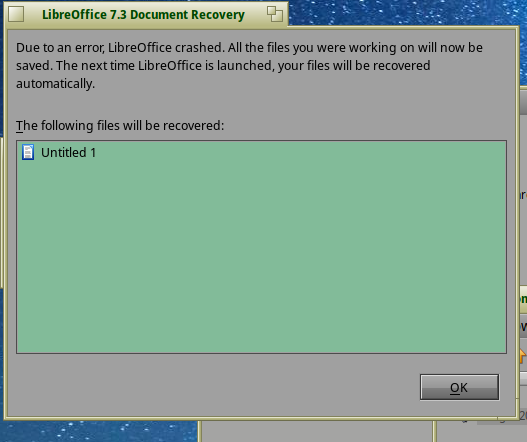 however, if I try to re-open the same document again…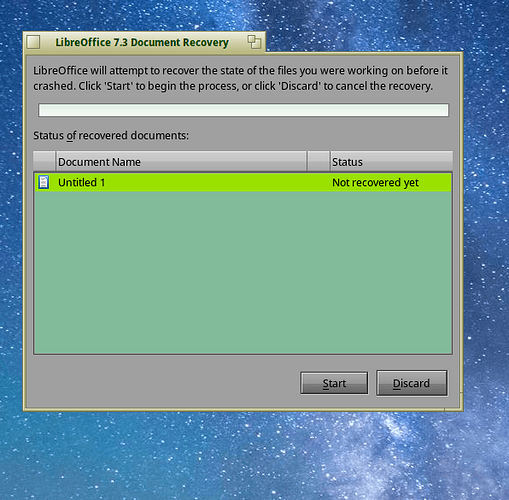 Anyone else experiencing this?
Any thoughts? If others are experiencing this, I will open a support ticket.
Thanks ahead of time…