Hi,
for the past two years in my free time I was working on both Scintilla and an editor that would utilize it. The result is Koder, presented below.
I have created it mostly to address problems I had with Pe (like inability to convert tabs to spaces), but it has some other features, that Pe does not, given how easy it is to add them using Scintilla.
That being said 0.1.0 is very basic and some features that Pe has might be missing.
Links:
New translations and support for additional programming languages welcome!
Screenshot: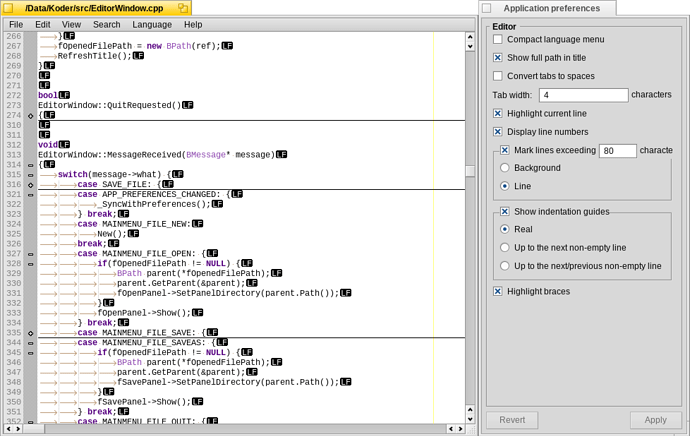 EDIT: Packages require Haiku >= hrev50800. See @PulkoMandy's post below.