I want to install the nightly build onto my iMac which is a 2017 model. This is a purely dev/test machine, so I have wiped it and I'm trying to boot up with a nightly build, and then install onto the iMac so that it is a single-boot machine into Haiku.
I download the nightly build for 64-bit.
I use the balenaEtcher tool to flash the image to a USB drive that I have.
I insert the USB drive into the iMac while the machine is off.
I turn on the machine, and hold down the Option key.
I choose the option "EFI Boot" from the list of startup drives.
And then, the screen goes black, flickering just a bit like it usually does just before the Apple comes up, when I have chosen a Mac OS… but in this case, the screen just stays black. Nothing boots.
I also tried this with the beta 1 image. The steps I take are the same, but the result is that the Haiku logo comes up with the several icons under it. On the colorization of the third icon under the logo, boom! I get welcomed into Kernel Debugging Land. Input from my keyboard and mouse is not recognized. They are the wireless keyboard and mouse that came with the iMac.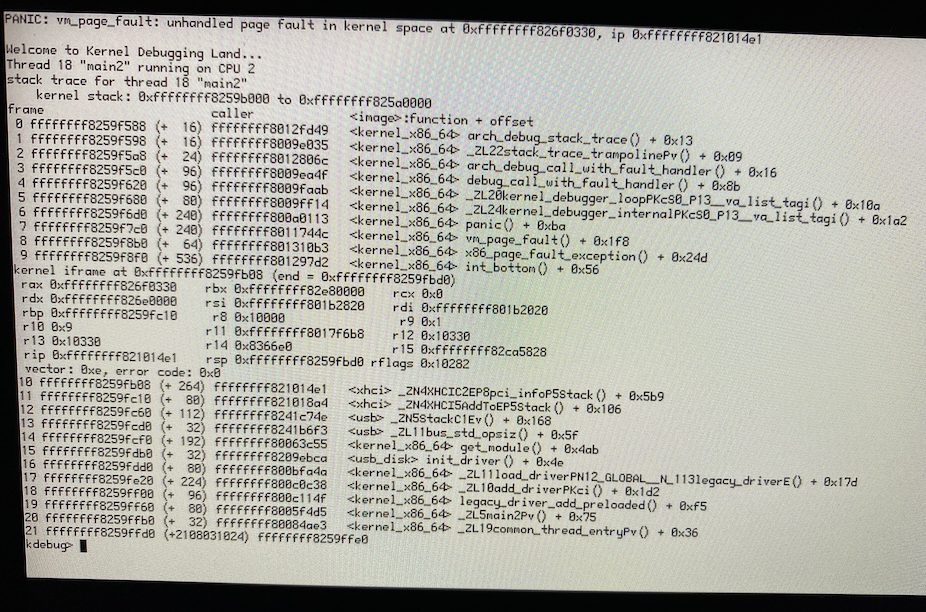 That was why I tried the nightly build, thinking perhaps this was already resolved in a later build.
In any event, I'm very eager to convert my iMac into a Haiku computer, and would appreciate hearing about any other steps that I might be missing or need to do.