That looks great @3dEyes! Are there any remaining issues that may prevent Haiku support from being upstreamed in the meantime?
Native audio and video output plugins for VLC 3.0.11: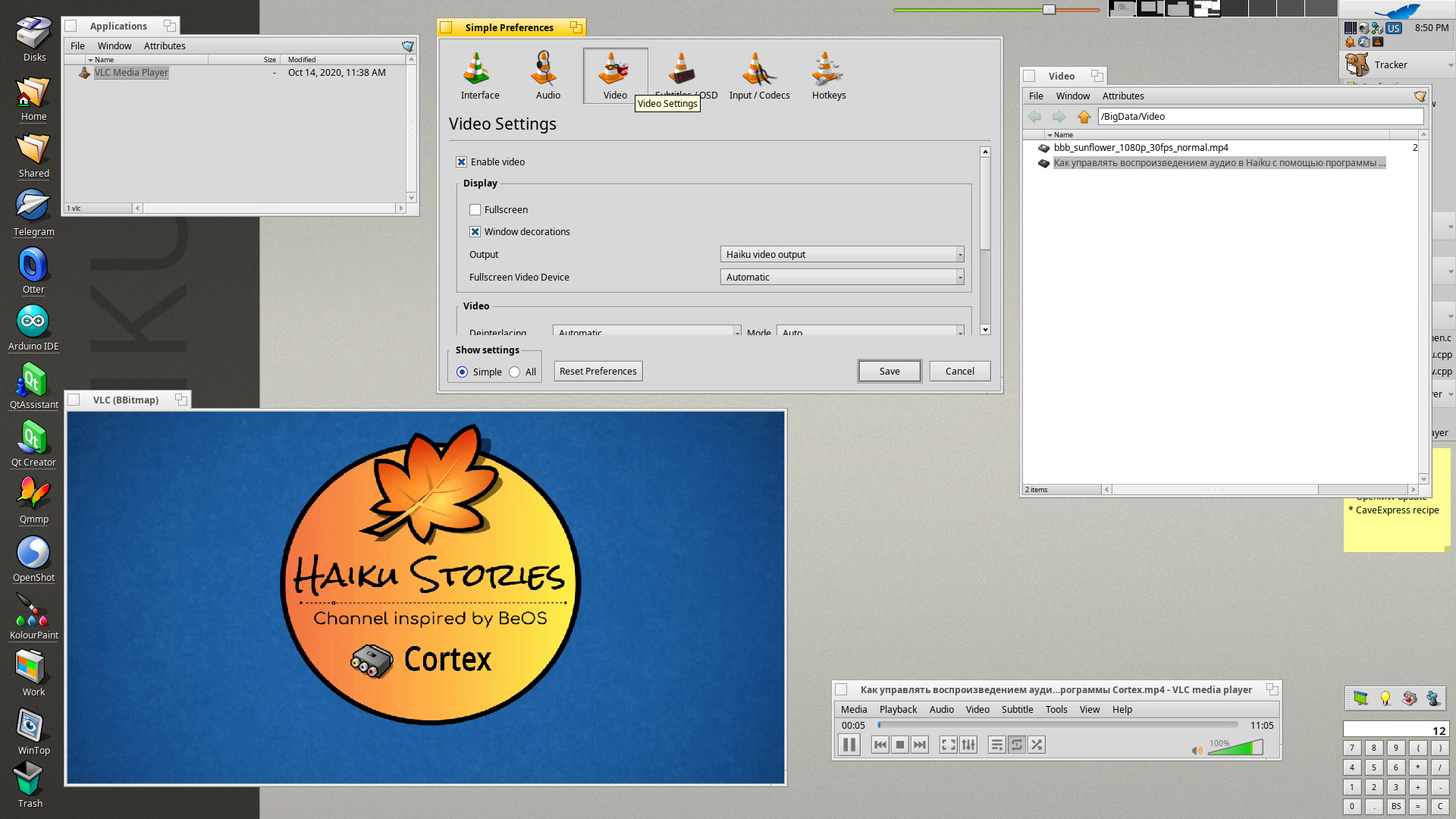 You continue to amaze me! Fantastic and important work you've once again are delivering to this community.
Thank You

I wanted to ask you since ages: could you tell me, what that flame icon is in your deskbar? Also the icons above the deskcalc replicant?
Great work @3dEyes. Where can this be downloaded, perchance?
Thanks a lot @3dEyes ! Been waiting/hoping for a modern VLC on Haiku for a long time
Is this already available in haikuports or pkgman?
This. Is. Awesome.

Oh dear, you are a nerdy hacker, aren't you?




Good work on VLC!

You haven't seen my robot army yet!
They will come for you!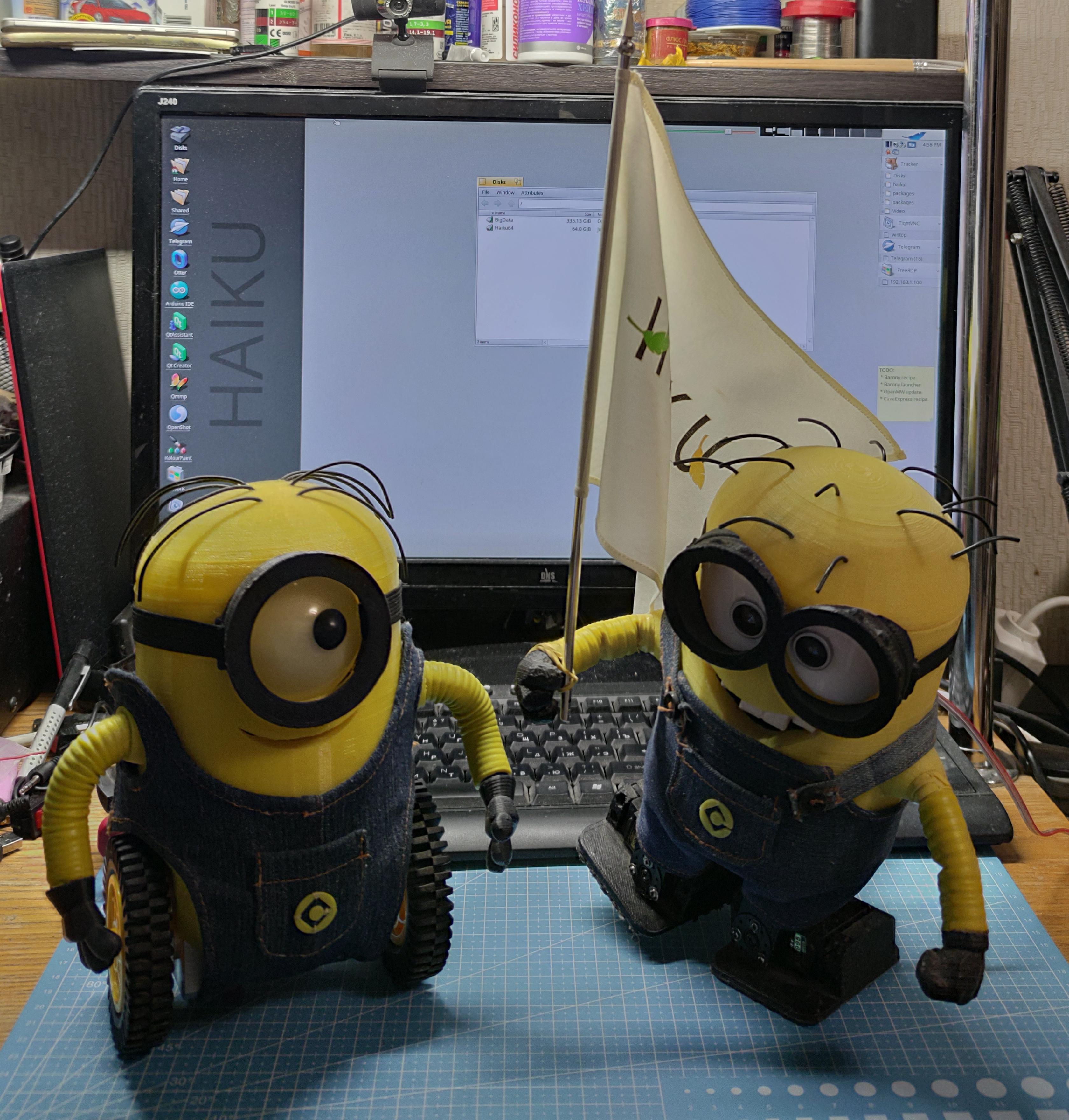 Gaaww… Haiku flag waving Minionbots! Now Haiku's world domination is inevitable!

Thanks for your great work !
Just a question: if I have understood well, the only VLC "function" that work under Haiku is the playing, right ? (no en/transcoding, etc)
If so, why don't you evaluate to port&maintain MPV player instead (which is more minimal, in Haiku feel) ?
Yes for now.
I only do what I'm interested in at the moment. VLC is currently my interest. A hobby should be fun, not a duty.
Great job, works wonderfully!
Unfortunately, it is impossible to compile for 32-bit. The gcc compiler crashes when building.
Update: Fixed
Can I try it on 64bit Haiku?
Yes, it is already in the depot.