I was looking for bugs to fix and came across this: https://dev.haiku-os.org/ticket/8735
I got the interesting idea of trying to "resolve" this by creating a new stacked window everytime the "New" button is clicked instead. I asked whether that'd be a reasonably good way to solve this, and as I never got a response for that in the IRC, I decided to move through with it anyways, construct an actual proof of concept and show it off. Mostly to satisfy my own curiosity.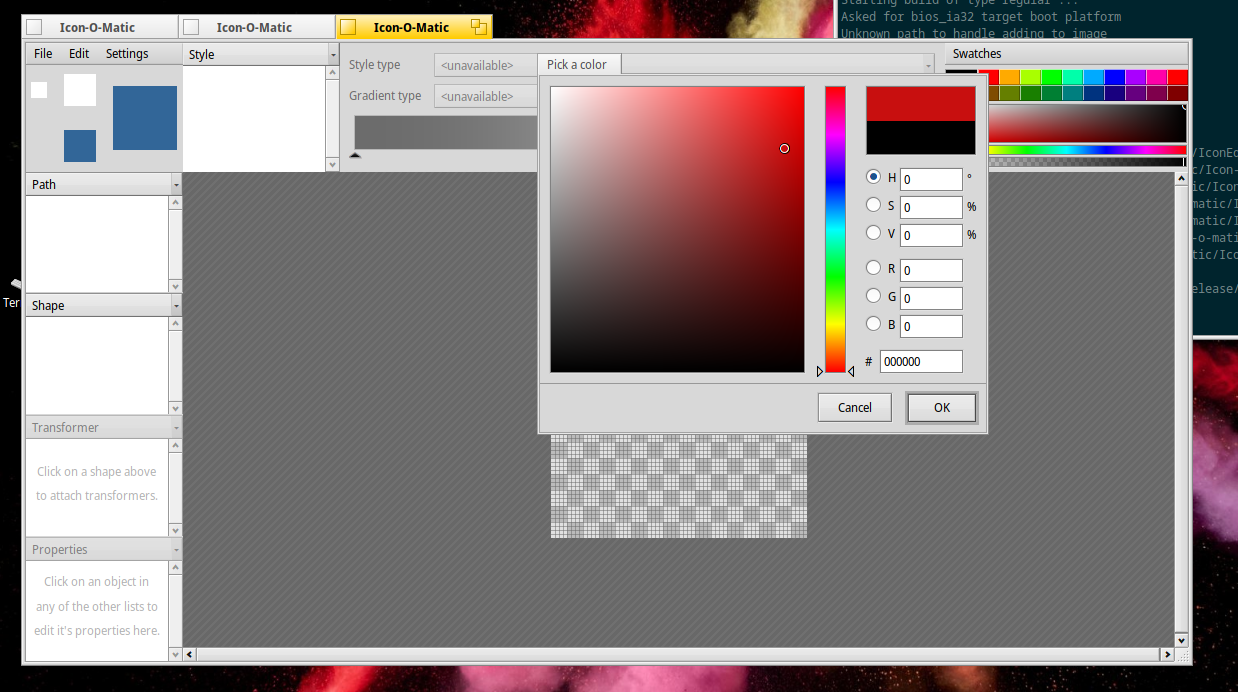 You can generate a new stacked window by clicking on the New button/using the keyboard shortcut that is already there. Each window has the same exact layout, things like the color picker "stay" on the window that you opened it on and hide if you open a different one, and, of course, you can draw different things/zoom in and zoom out, and this will not affect what's happening in the other windows. Un-stacking windows is also do-able, of course. (Keep in mind that I deliberately chose not to draw anything on the screen or use a rational resolution for the windows, in order to keep the focus on whether this is actually a good idea and not just show off eye-candy.)
I have yet to figure out details, such as what will be done with the titles of the stacked windows. What started as an interesting alternative solution to calculating the correct coordinates for new windows eventually turned into an interesting concept that takes advantage of a powerful (and surprisingly undocumented!) feature of the system, like some of the document editors that are currently available for Haiku do.
Keep in mind that the screenshots are an early work-in-progress and mostly an experiment that seemed neat enough to the point where I am wondering if I should polish this and submit this for review. I am not sure if I am going to carry on with this. Now that the initial concept is here, I am absolutely open to feedback, as long as it's within the scope of what I am trying to achieve here.