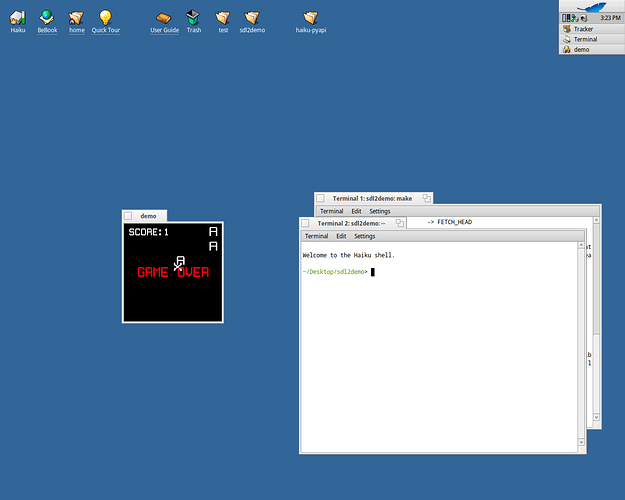 source : GitHub - firmwareX/sdl2demo at v3
@ kasagawa Hello and welcome to the community. What should your post describe? Are you dealing with SDL2? Do you need help? It's always nicer and more understandable if you write a few lines to your post ;-).
thanks for your reply . i change the title. i means i wrote a game using sdl2 on Haiku. it is feels good.