Hello!
Im trying to run Haiku on a few machines without any luck. Yes, it does work at VirtualBox, but very slowly. :-/ And on phisical machines... Oh well, Im out of luck. One of my machines is old Eee PC 900 with Intel i845, and Ive read somewhere, that Haiku work with it very nice. Ive tried install Haiku x86 on it since a few months, using nightlies, but it didnt work. Ive always finished with that screen: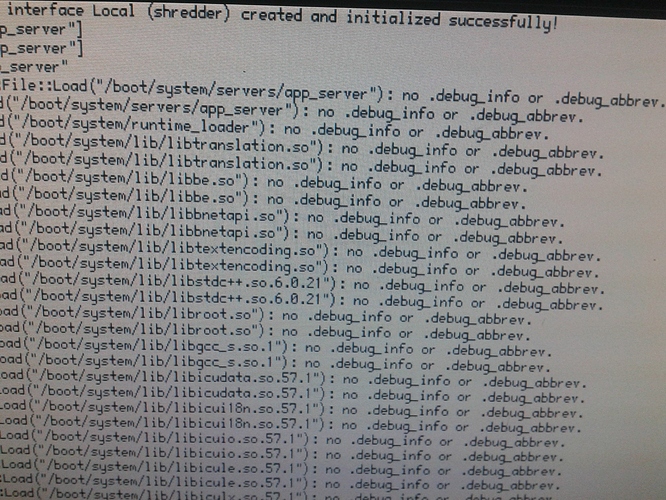 So I
ve tried with other 2 PCs at my work - both are old Dells with Intel Graphics and the same screen came up. I gave up. Some time ago, I
ve read (I bielieve it was months summary by PulkoMandy) that someone has fixed Intel Driver and it will work. So yesterday I
ve downloaded 64bit nightly at work and I
ve been trying to run in on does old Dells - I
ve got the same screen as always. To be honest - I
m not going to use x86 on my Eee, because I``m back with Debian there, but I would like to use Haiku as main system on my Atom board 525dw with Intel Integrated Graphics, but I guess it will give me the same screen.

GPU at my work is Intel Q965 Chipset
So does those old Intel Graphics Drivers work for any of you?