So, all of my work on the EFI bootloader for RISC-V seems to be paying off.
I got my SiFive unmatched today, and after a little messing around (taking the two boot partitions from the SD card that ships with the SiFive Unmatched, and sticking them onto an SD card with Haiku's EFI partition and our filesystem) we have our bootloader menu working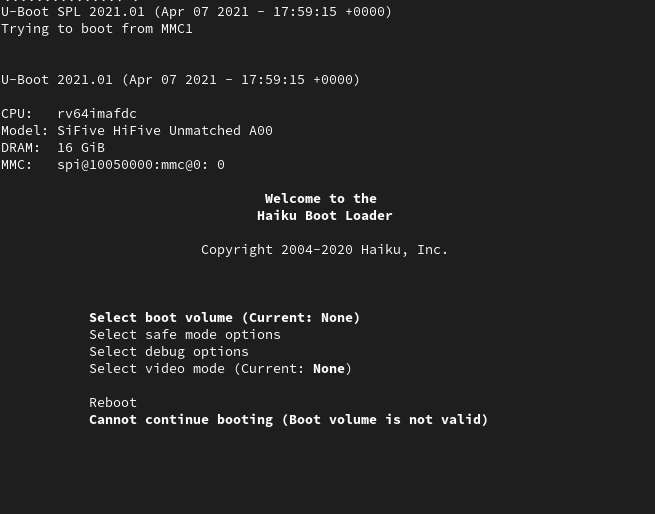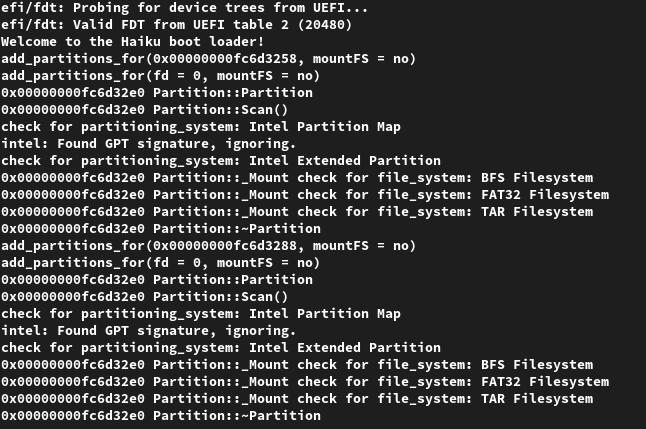 This confirms a lot of things:
UEFI in the u-boot code shipping with the SiFive Unmatched is fully working
The system's FDT is available from UEFI bios services for us to use
qemu's emulation of rv64gc seems to be spot on.
We have a lot of work to do to merge @X512 's platform support patches… but this is a really encouraging sign early-on.