The Haiku Software Updater should give the user the flexibility to choose which packages are to be installed or excluded from an update. This is particularly important during the current phase of development, where updates are often prone to breaking the system.
I have posted screenshots of the Ubuntu Software Updater as an example of how it could possibly be done in Haiku.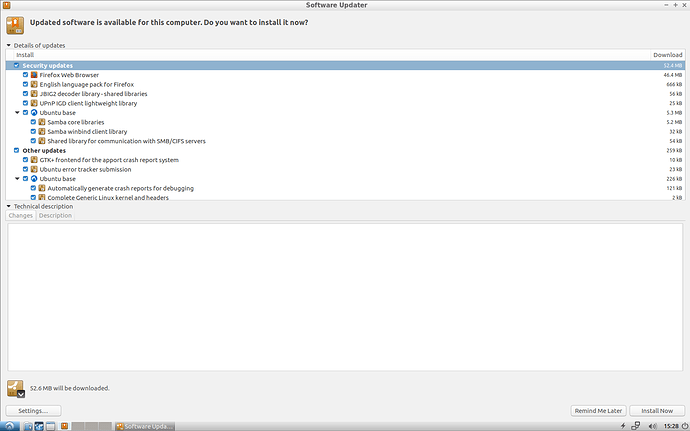 After the updates are complete, there should be an option to reboot the system for the updates to take effect.