As I stated on my first post, i came back because I was one of those random BeOS users from the old times, and took some time this weekend in my parent's place looking for the old CDs from magazines.
It was a CD released with PcActual Magazine dated in May 2000 (Magazine no.45)
Just run that cd again with success and tried to install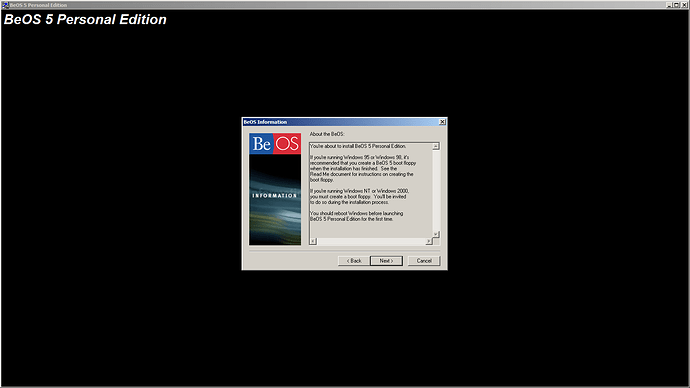 After digging it on the net (i dont have the printed magazines anymore), i found the magazine online here:
From page 98 to page 102 it analyzed Beos 5 ( "Beos 5, a serious toy , reviewed").
Unfortunately, it's only available as image, so not google translatable, but i found it fun to share, anyway.