Hey, I've been working a bit on a "new" Controllook based internally on haikudecorator.
This one would be a bit more in the skewmorphism side, where flat decorator is on the other side of. And haikudecorator in the middle.
Is there interest for me to release this?
(DHMO ~ DiHydrogenMonoxide, a chemical name for water and a very funny "fake" conspiracy theory about DHMO which acompanies it)
Here are some screenshots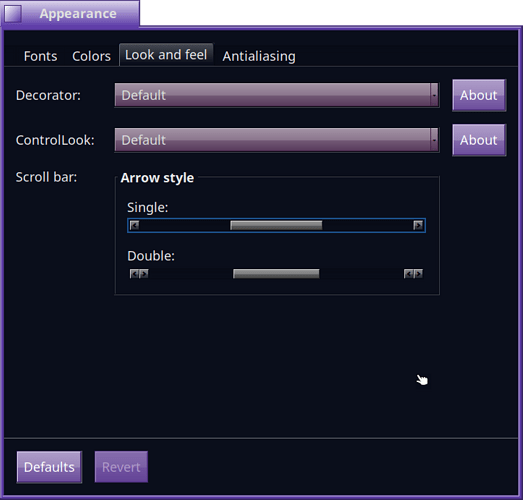 In some parts this controllook just reuses/exposes functionality already in HaikuControlLook. I am planning to change the scrollbar knob and drawing itself aswell though.