Hello everyone,
Just a small note, following my return on Haiku.
When installed in the language of Molière (but also in Japanese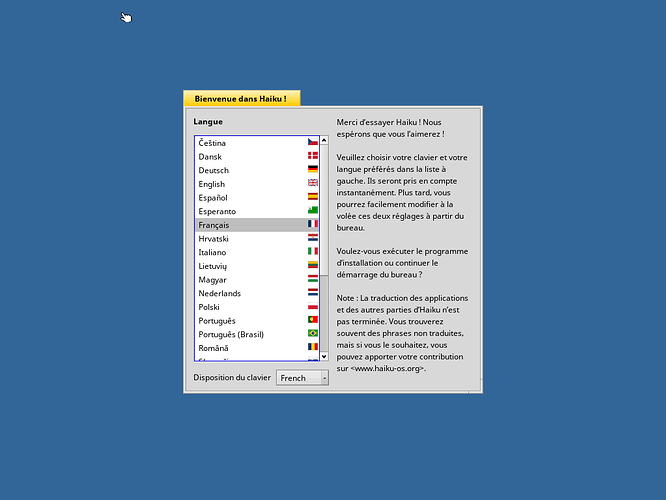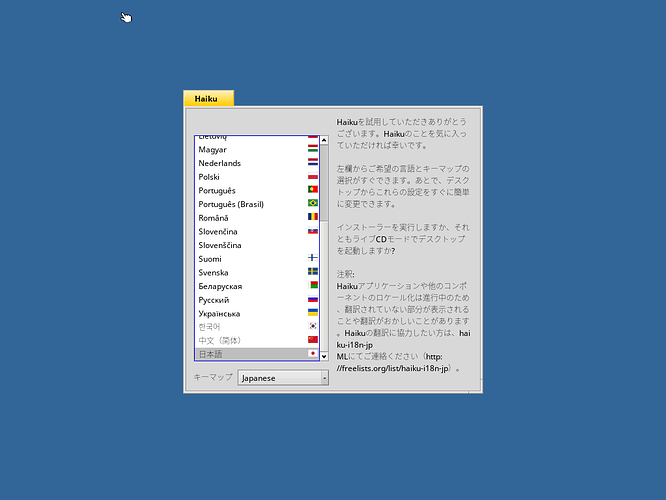 ), following the choice of language, the buttons disappear. (See screenshots attached).
I know that it is enough to enlarge the window to find these, but …
I do not think it is very complicated to enlarge the window according to the
translation.
And I do not know who to contact for this minor change.
cordially