Good day,
Among other things, these days I've also been trying to test a new Code Editor on Haiku 64 bit. A while ago I asked at VSCode forums to get it to run on Haiku. No one cared. Then @kallisti5 also pointed out some news on node.js there (thanks @kallisti5) . No one cared. So I've been searching for code editors here and there (while using Vim atm) and finally found CudaText.
CudaText doesn't have a Haiku package (yet) but source code can be downloaded and can be played with. Of course, first need Lazarus IDE to get CudaText to compile. This is all new to me. Last time I touched Pascal was in 1990…



While I'm having some issues getting things working properly, here is a sneak peek: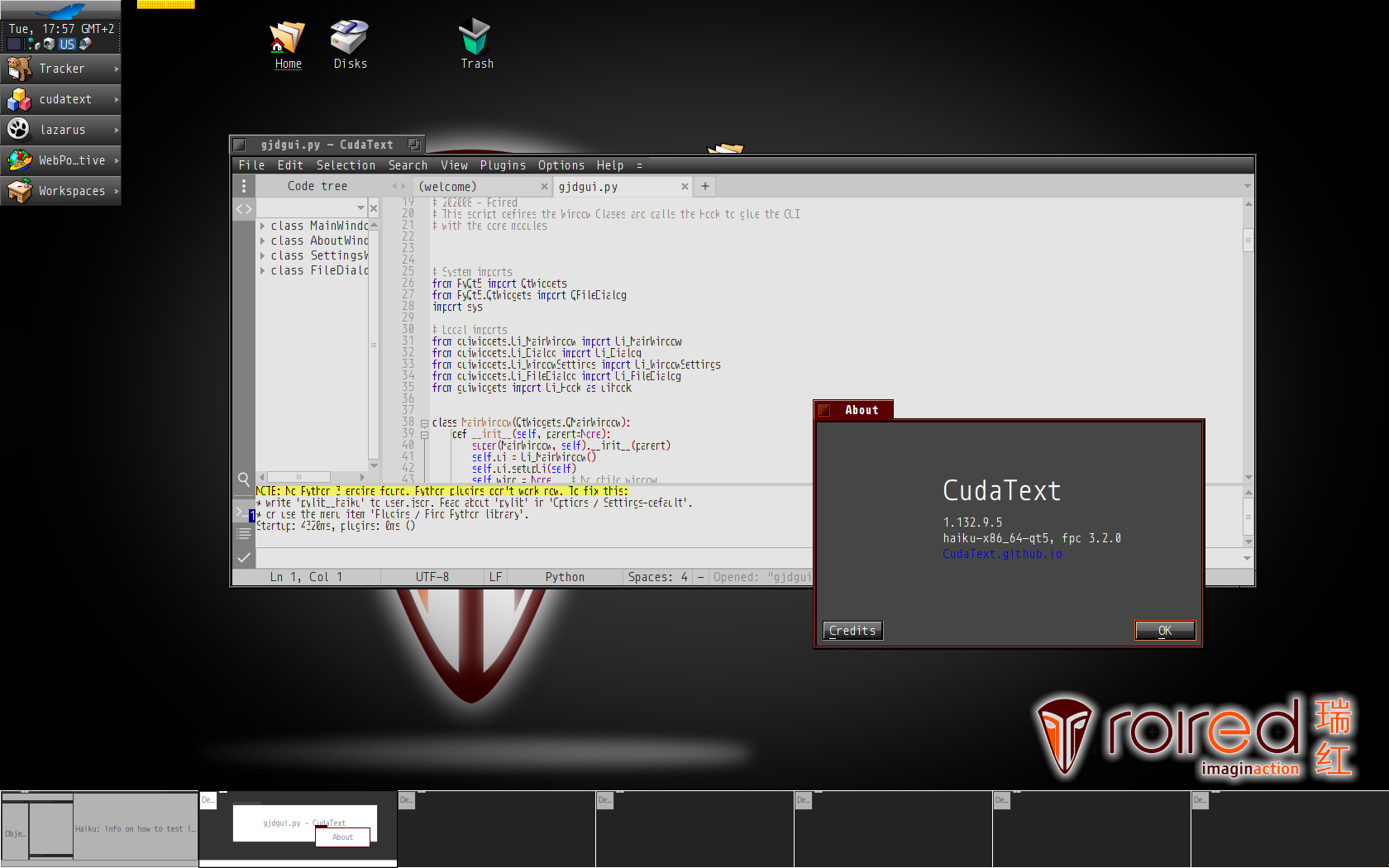 Running from Lazarus and without Debugging. There are some visual quirks though.
Let's see if with some help we can get it working and built.
Thanks.
Regards,
RR