I managed to get Haiku working on a partition on my MacBook Pro, but I've hit a wall with getting wifi to work. The MBP uses the Broadcom driver, and since mine doesn't have an ethernet port, I need to follow the instructions at the bottom of this page to install them. I ran the script on macOS and downloaded the zip, then put it on a FAT32 drive so Haiku could read it.
From there I can't figure out what to do. When I extract the .zip directly to /boot and try to run install-wifi-firmwares.sh, the script doesn't see anything and tries to download the drivers. I tried unzipping the file, renaming it something other than "system" and copy it to /boot (if I don't rename it there's no option to merge the folders when copying) and then run the script, but it gives me the following error: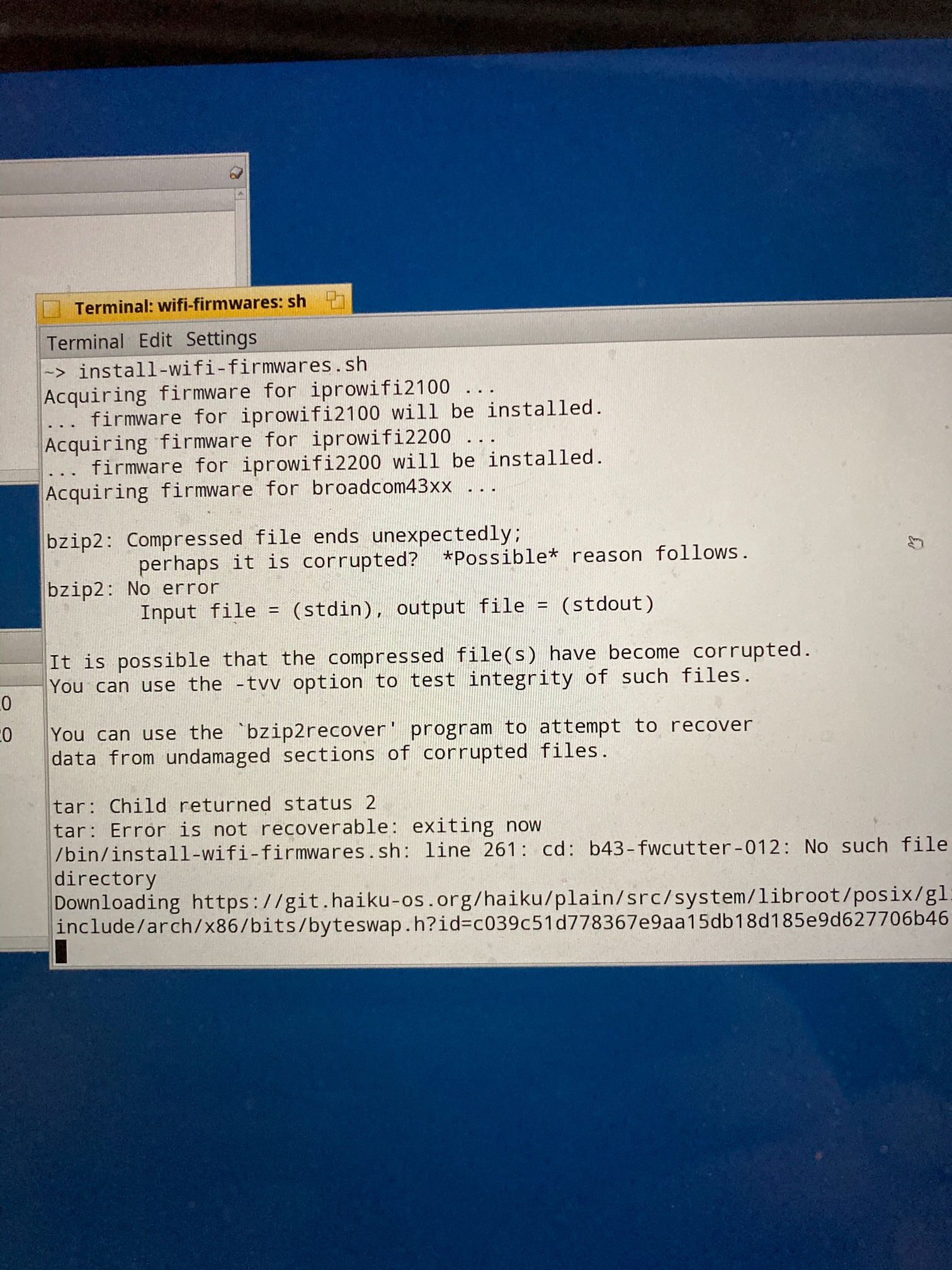 I get the same error if I copy the file to /boot without compressing it as well. It seems like there's something wrong with the .zip, but I tried restarting the process by redownloading the drivers and replacing the folder in /boot, but that didn't fix it.