So, I finally got my Powermac 9500 out of storage.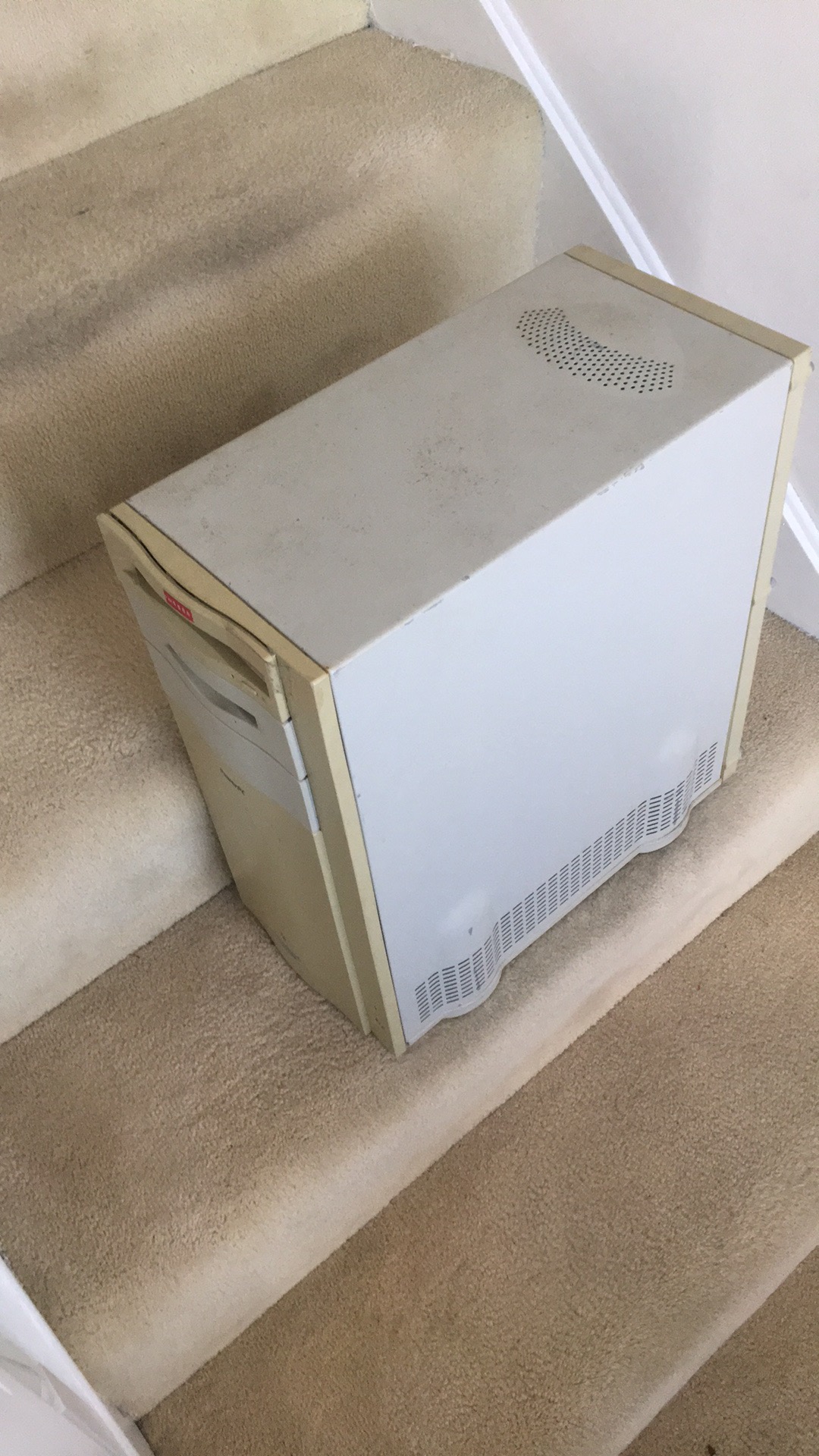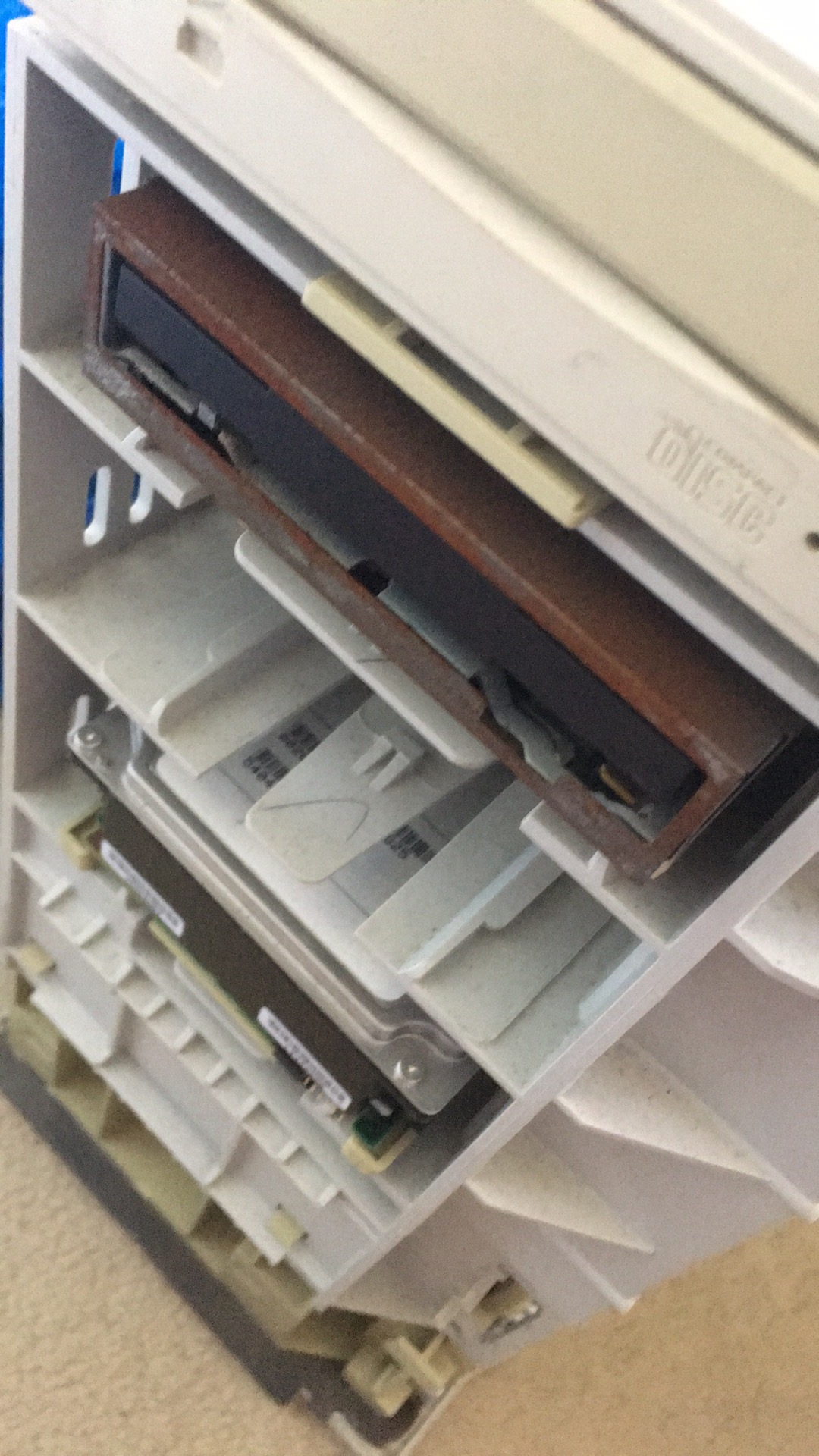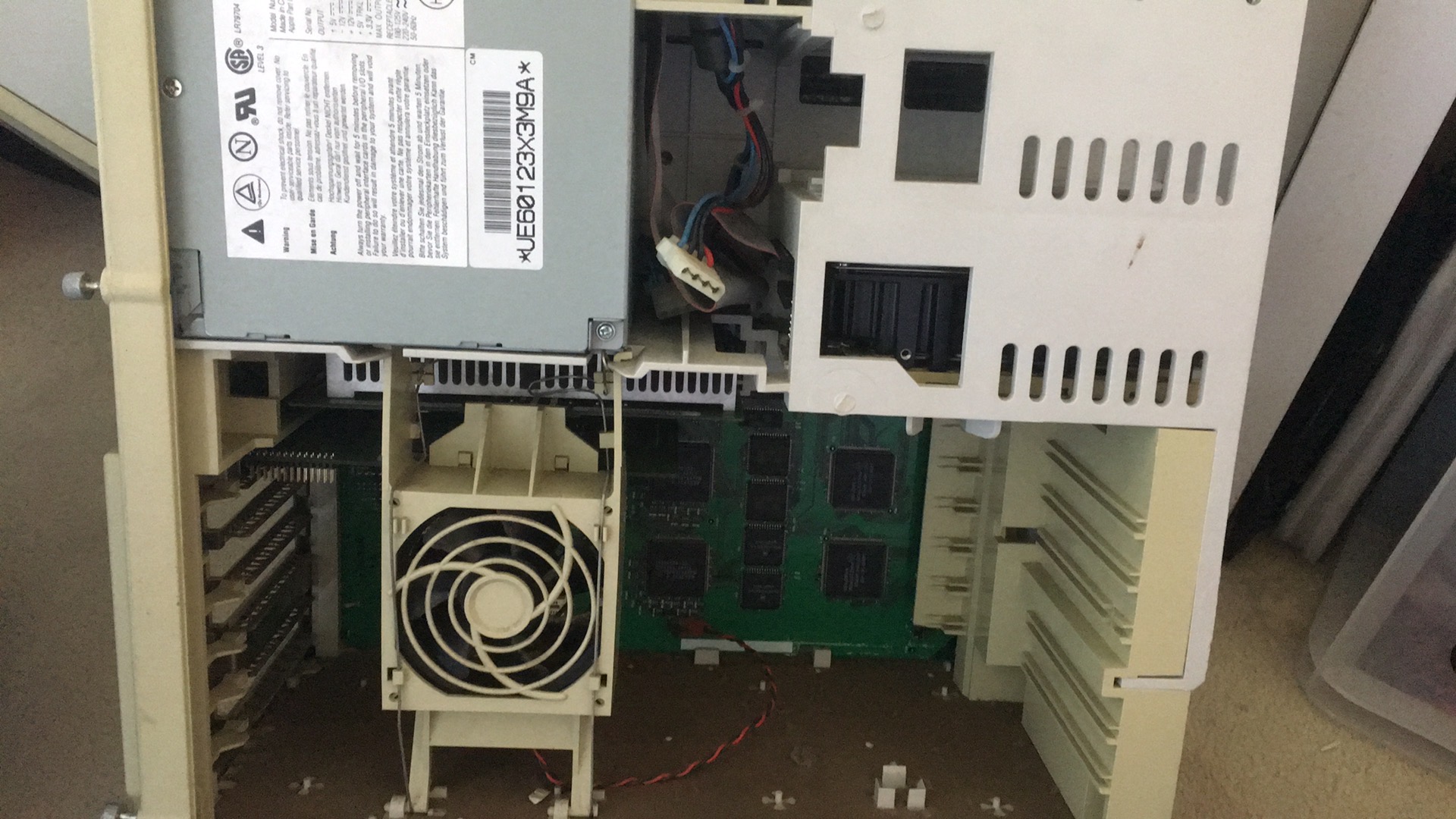 It "works" to a fashion (it has issues, but so far it has successfully booted a number of times.) But initially it needed some love, so I basically needed to reseat all the ram, processor card and PCI graphics card. Anyone who has ever had the (dis-)pleasure of dealing with a 9500 already know where this is going… reseating the RAM involved gutting the machine. Nothing I have never done before, but that was before all the plastic degraded to the point where is was brittle and broke off just by looking at the case funny. It must be said that he more I did, the more bits of plastic I ended up with on the floor!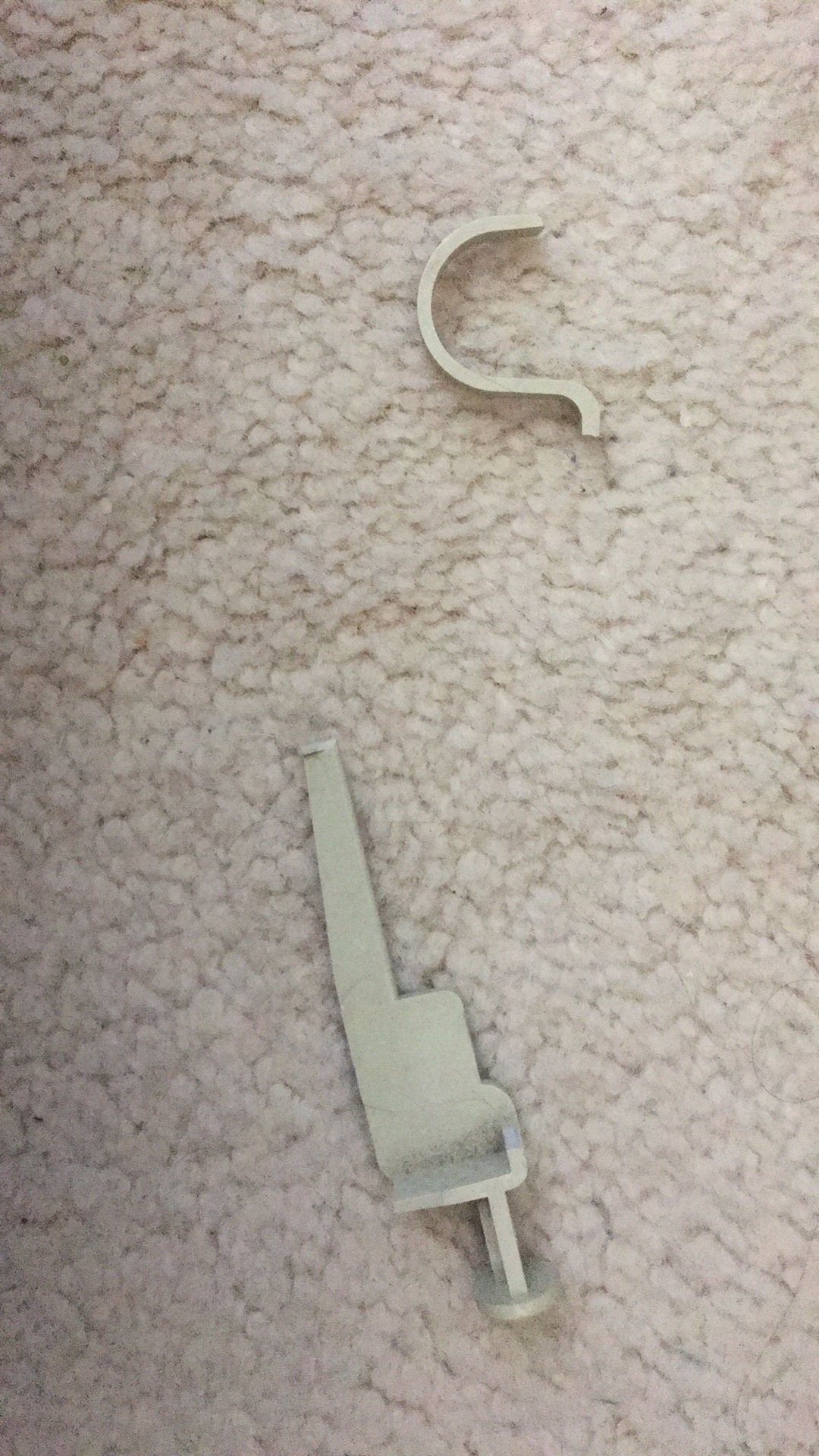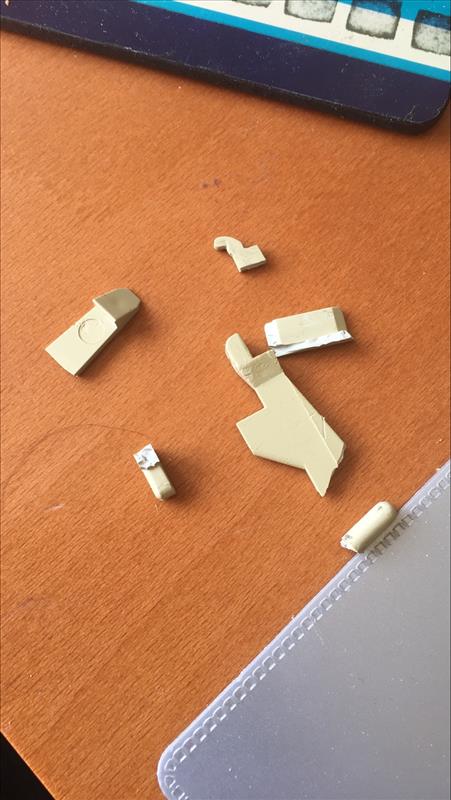 I did however manage to get it to boot in to BeOS, and I will hopefully (gods of old electronics being favourable) do some follow-ups in this forum about my new (old) powerpc adventures.