QtWebEngine is what you've meant.
Again: every Qt based browser (on Haiku) uses the same QtWebKit backend, therefore there is practically no difference between the different Qt based browsers. They are just a slightly different UI wrapped around the same engine.
The QtWebEngine (which is Chromium based) have no practical port for Haiku yet.
Hi vanitarium,
I do have both a receipe and also hpkg for Arora. Just last month, I was playing with updating the Ad Blockers on Arora.
I don't have a site that I can upload the hpkg to. I was thinking perhaps I could try to seed it on beshare. or maybe set up a page on google drive.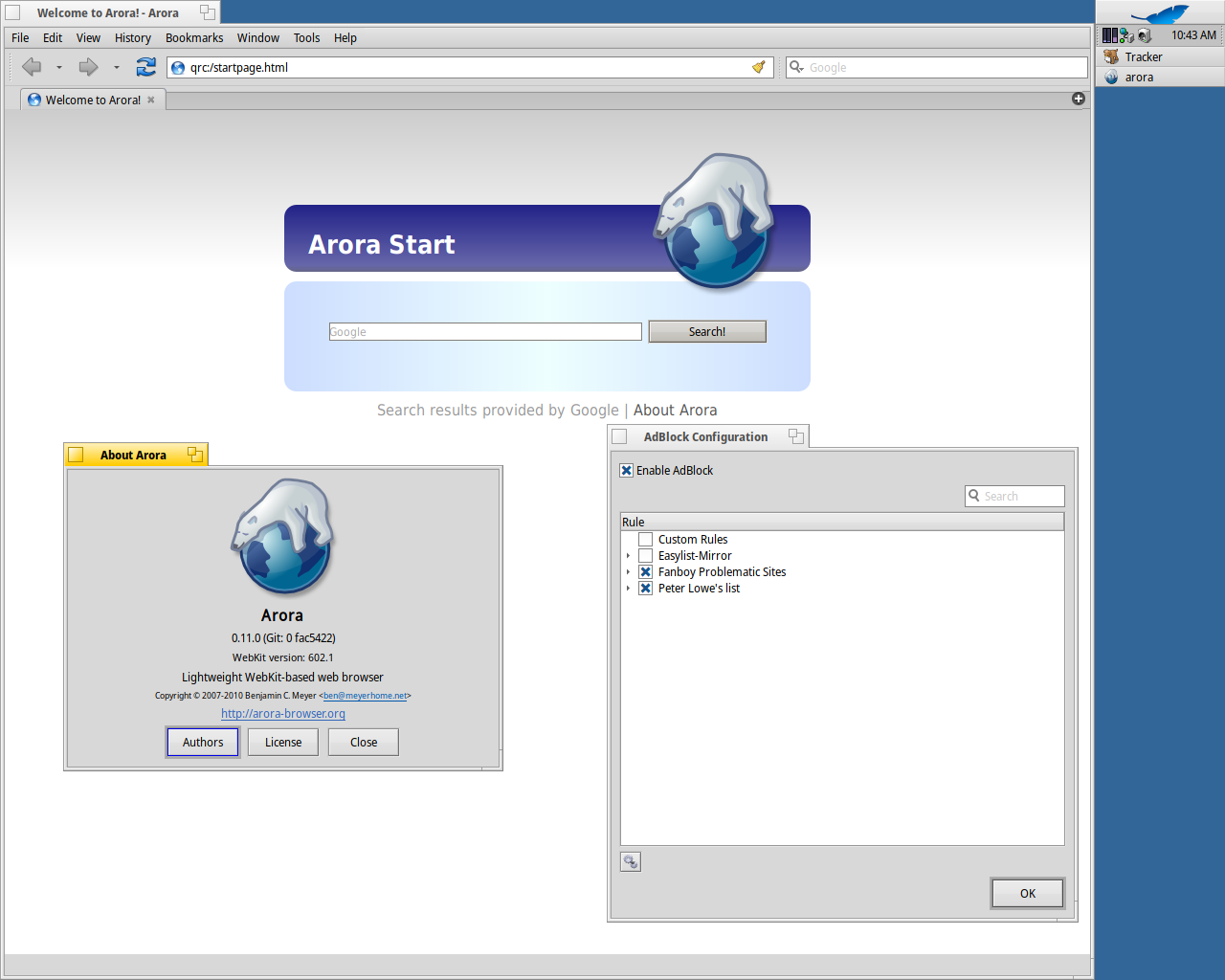 Can it get into Haikuports? I don't understand the whole process around that, so I'm curious.