As for where things are at now, besides GTK:
Tk starts and renders some things, but for some reason it places a "BackgroundElement" in front of everything else most of the time, so controls only show up if you get them to redraw partially instead of fully. I don't really understand why this is happening; the exact same version of Tk works on SDL2Tk though, so I'm guessing this must somehow be a bug in Xlibe.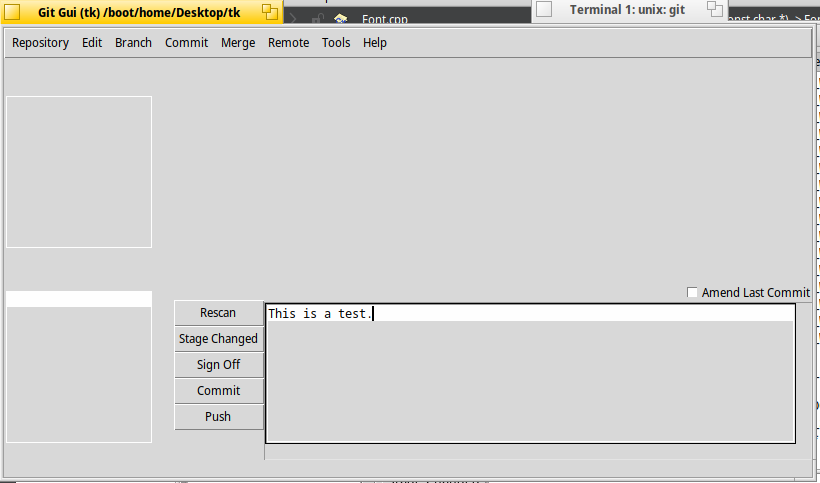 AzPainter on the other hand has much lighter usage of X11, and is almost fully working. It doesn't support pen-pressure input yet (that needs XInput2 which I haven't implemented compatibility for), but otherwise I think window modality is about the feature I know of that I still have yet to implement for it. (There are 3 ways of making windows modal in X11; I implemented two of them, but of course AzPainter uses the third.)
xclock starts, but it has some drawing glitches because it presumes drawing is not antialiased, whereas all drawing on Haiku actually is.
wxX11 compiles and starts but does not seem to draw correctly. It also rapidly runs into strange assertions and crashes. However, I'm not sure how well maintained wxX11 is; I didn't compile it on Linux for comparison, so this may be not entirely unexpected behavior. (It does however seem to try to use some obscure X11 features I didn't implement and didn't plan on implementing. We already have wxQt in the repositories for porting wxWidgets applications and it works pretty well, so this was just for testing.)
Motif compiles and with two hacks (one to Motif, one two Xlibe) does start, but it has redraw glitches still, and most controls do not seem to respond to input.
Xterm compiles but does not start due to being unable to allocate PTYs (probably some incompatibility with our PTY layer. It seems to have a lot of ifdefs for various platforms, likely it would need some for Haiku.)
An old X11-only Fontforge build at least starts, but rapidly gets "stuck" and quits accepting input: