Good day,
This issues are sort of strange as sometimes they are there, sometimes they are not. Basically, I can't log in to those webistes with WebPositive. Might be due to evolution of GitLab and Github websites and WebPositive trying to catch up?.
I've reported the issue here though not sure right now if this new flaw is related to that prior ticket, though I updated said ticket accordingly also with these two images: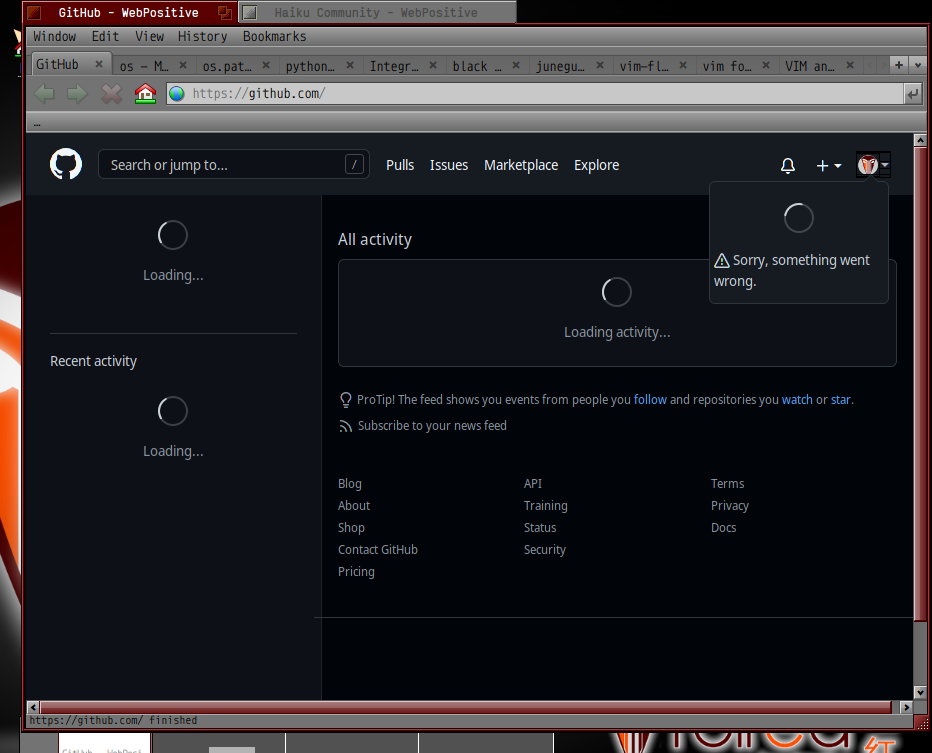 In case this issue is not related to that ticket let me know to create a new one.
Regards,
RR