Good evening,
to have all strings translation sync'ed as soon as possible, I've switched from beta1 to nightly dropping the beta repos and replacing with the current ones, following the guide at https://www.haiku-os.org/guides/daily-tasks/updating-system/
After the first pkgman update, which brings to me #href52379 I've got no further updates to newer nighties. I've checked and these anyboot images are definitively available.
Same is with a full-sync. I just get a "Nothing to do"
At pkgman list I see the two current repos Haiku and HaikuPorts as expected. Nothing seems wrong, there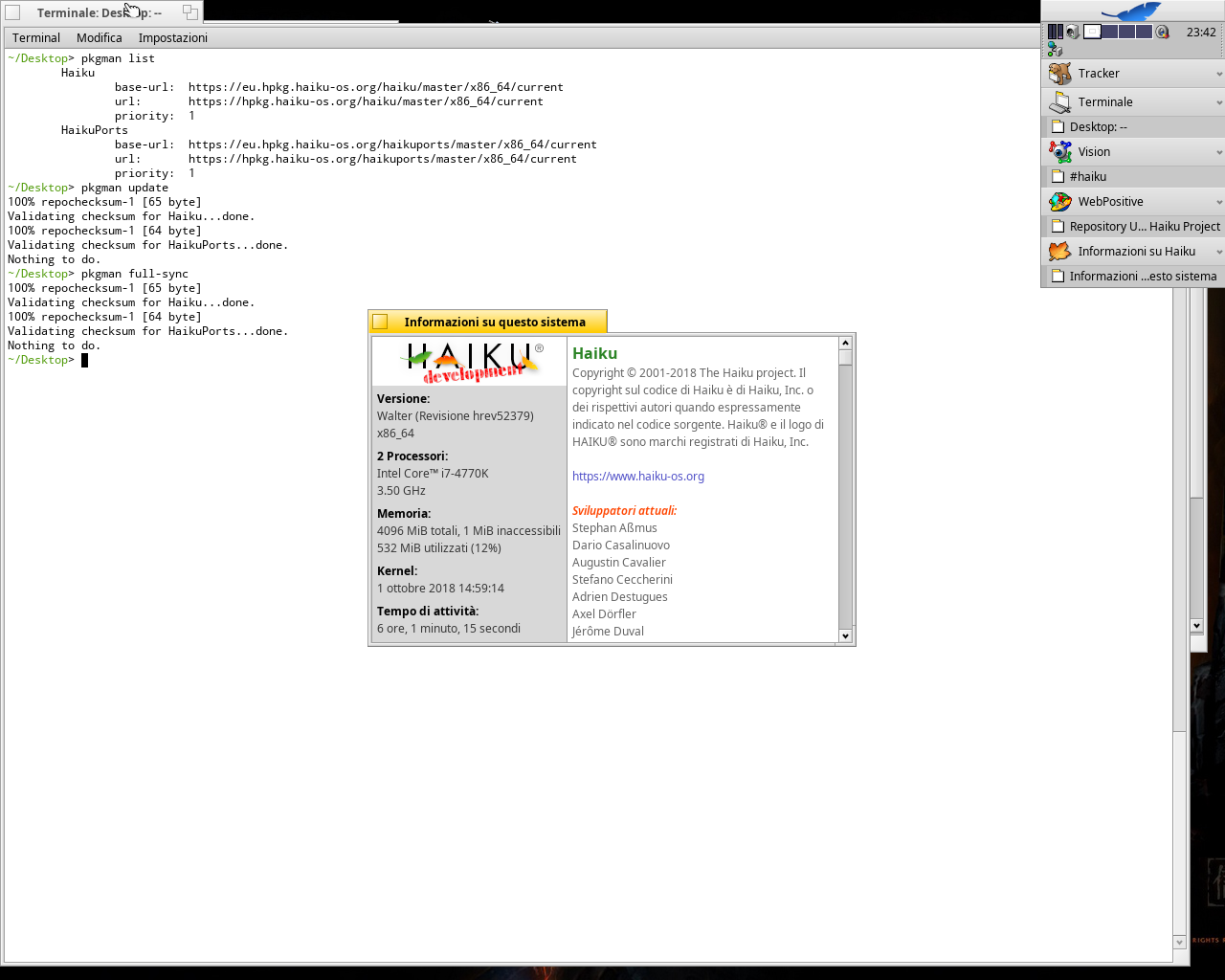 Did I miss something?