Czy jest szansa by ktoś przeniósł qutebrowser na haiku?
Przyzwyczaiłem sie obsługiwać klawiaturą programy i jest to bardzo wydajne.

Przepraszam, ale ten link mi nie działa. Co chciałeś w nim przekazać?
The link works fine. Try a different browser.
It should be obvious enough from the link that it is to the Haiku Depot webpage though, and that it is for the page that shows the qutebrowser package that is already ported and available.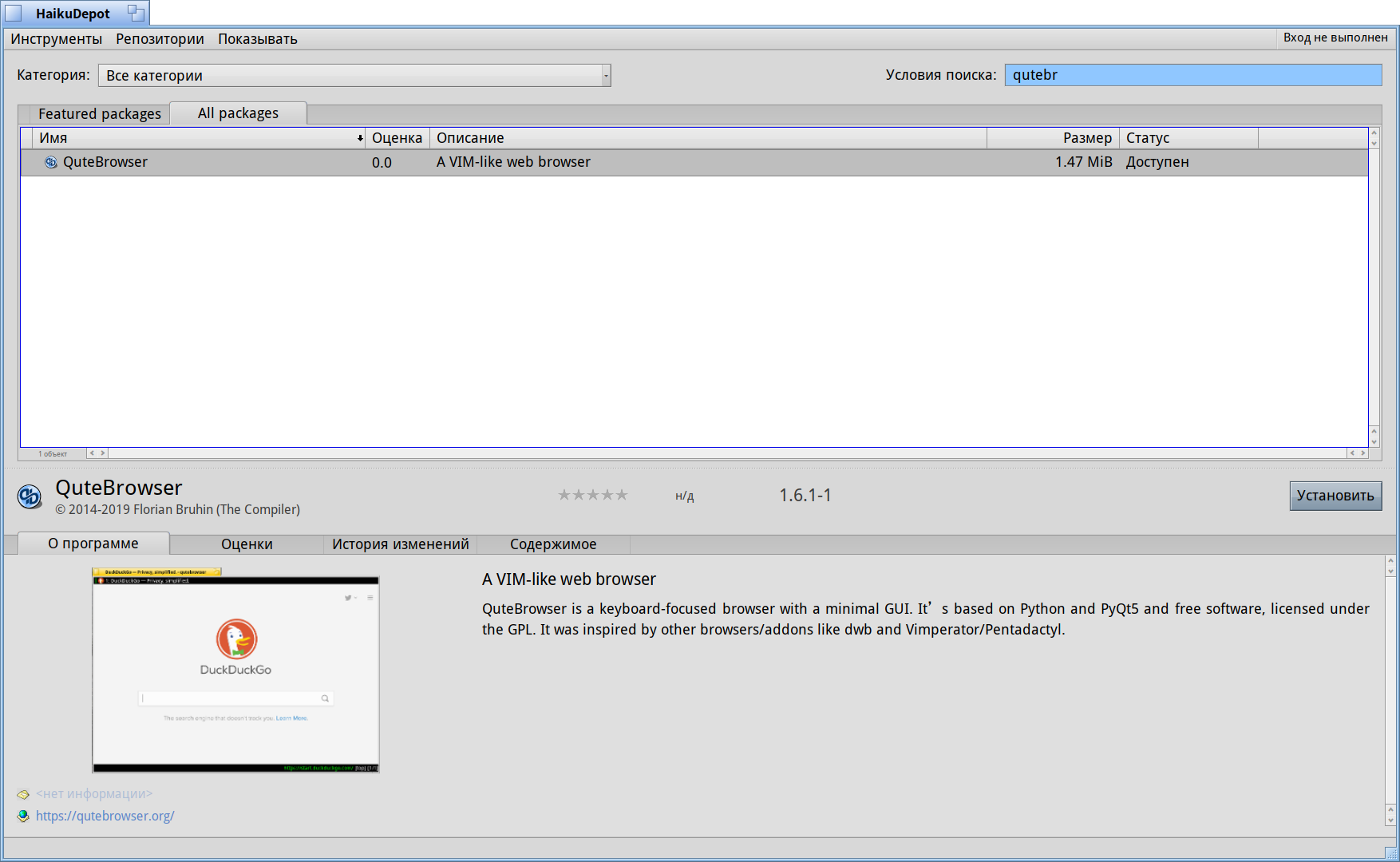 Thanks for the screenshot sometimes a picture is worth a thousand words…