After fixing dll.so loading problem, GUI is now working:
Some applications:

Beautiful!
With @waddlesplash's Xlibe work, there won't need to be a Freedesktop-dot-org X window then? It's nice seeing things coming together

Yes, that's the idea. X512 already sent me an initial log of trying to compile WINE with Xlibe, there are some things that have to be implemented and probably work to do once it compiles. I will look at it down the road.
And this is with just one day of work! Simply amazing!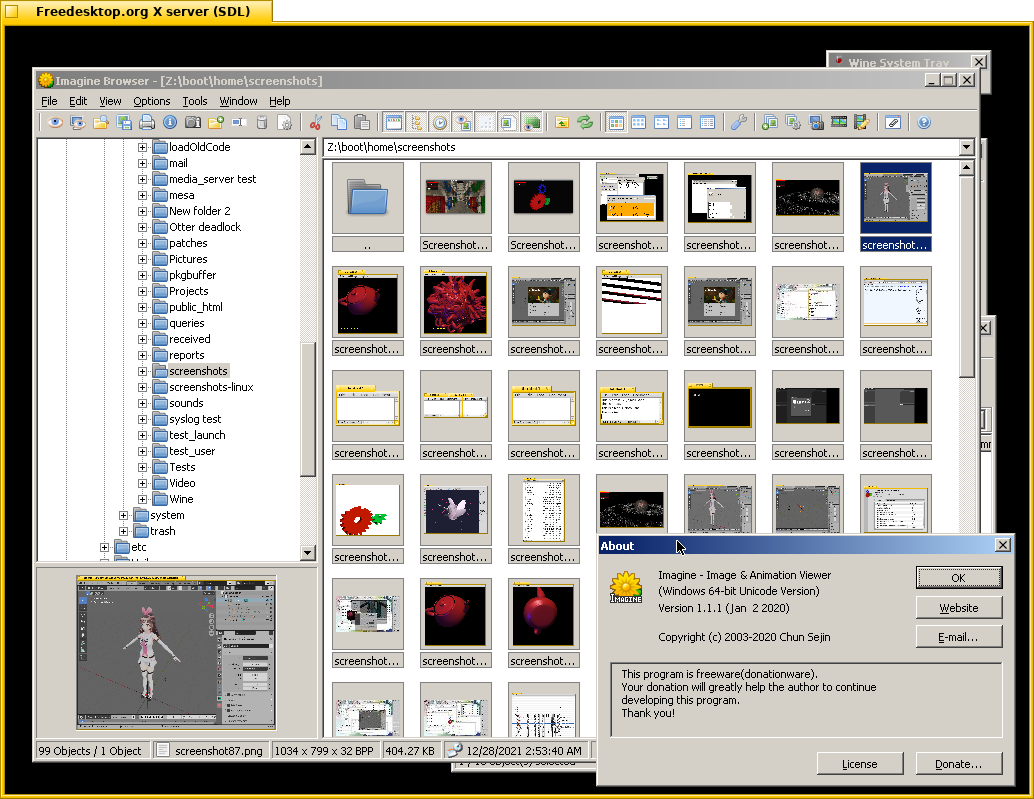 It cannot be overstated what a huge milestone this is for Haiku. I can't wait to see this port mature. Great job!
Awesome work! Please try Inkscape and Gimp.
GTK 3 based Inkscape won't run.
Perfect !!!

Very cool, I'd be impressed to see a game like Plants vs Zombies run or any other game that doesn't need hardware accelerated graphics.
Wine with Xlibe. Wrong stride and input not working.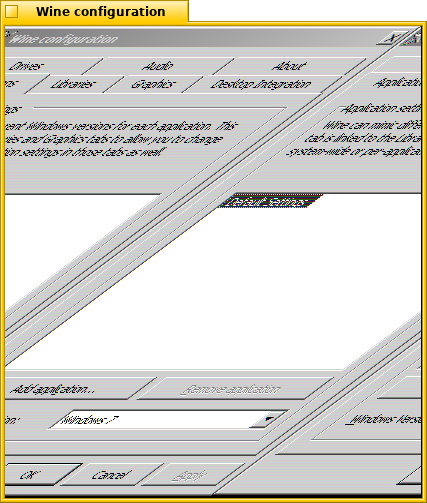 The incorrect stride is very strange. Input not working is less strange, some applications are very finicky about how they deal with Xlib events, and I know that logic isn't precisely correct just yet.
Mouse input actually works if move window to left top screen corner. It seems attempt to translate screen-window coordinates and fail.
Some Wine applications with Xlibe: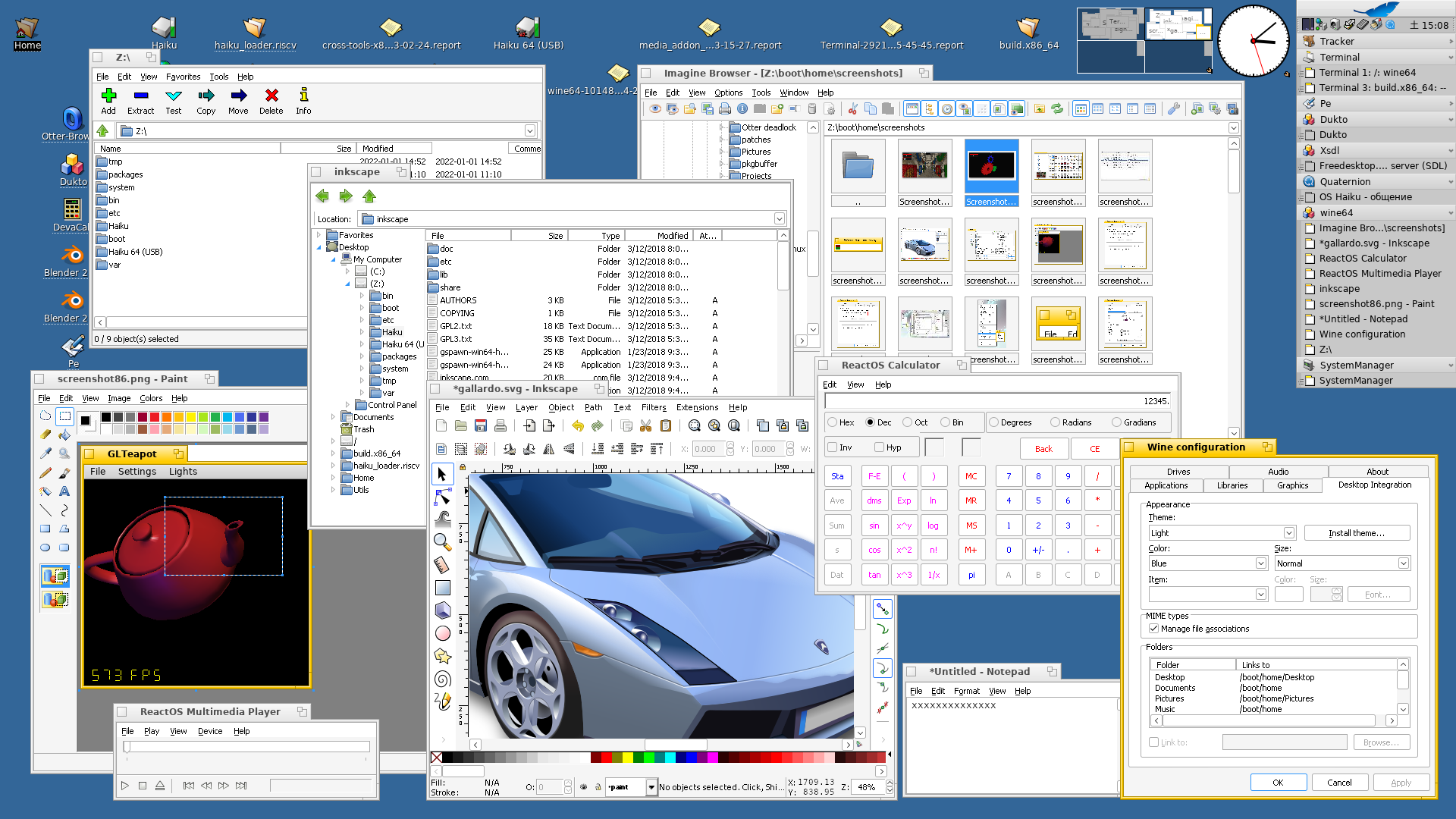 You can execute 32bit wine programs? or only x64?
Dudes. Whats this? Microsoft Windows 2030? Looks awesome.