Hello all!
Nearly all of my music files have album art, but when I opened them in MediaPlayer, the progress bar does not move and sends me back to the beginning when I tried to seek it.
Weird, right?
It turns out that ffmpeg thinks of the thumbnail as a 90000fps video encoded with an image format, which is probably confusing the media kit…
The following is the output from a small program I wrote to dump some track info via the media kit. The files I fed it are a music file without album art, a music file with album art, and a video file respectively.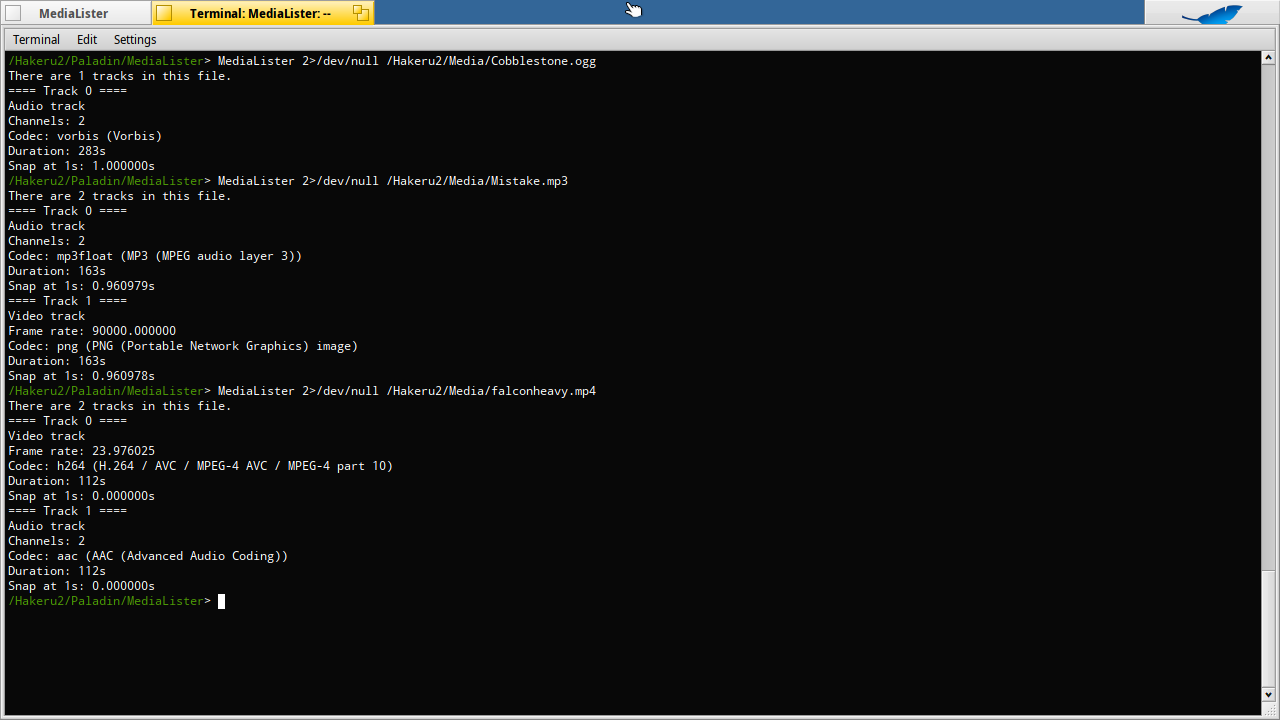 Identifying the codec might allow us to make sure album art gets displayed correctly in the future.