Just as I thought I knew most of Haiku's error messages I got a new one: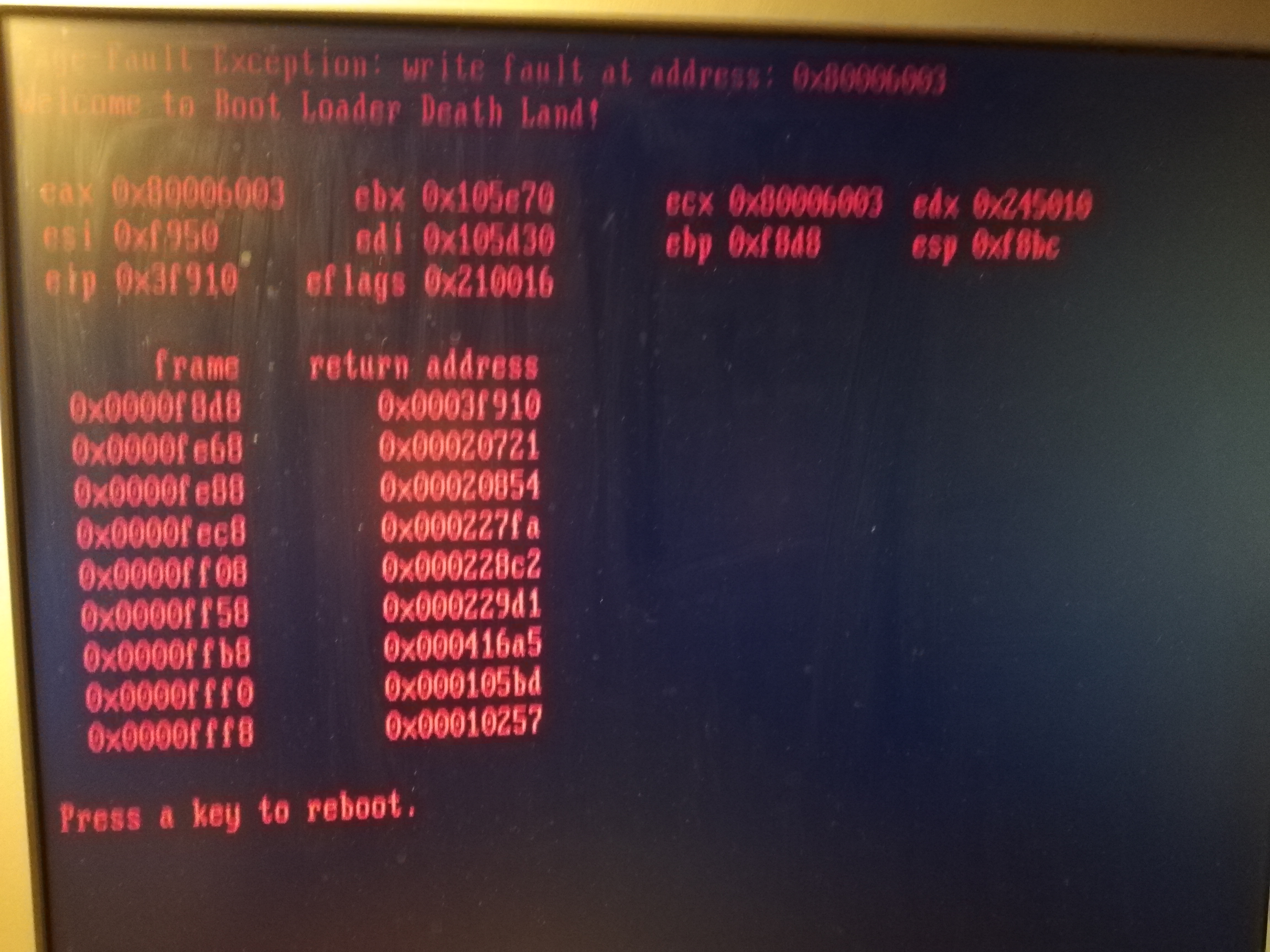 I've got an old Iomega MiniMax external hard drive (about 186GB capacity) that I've connected to my main machine (no name Core2 Duo machine with an Asus mainboard and 4GB RAM) via USB (the drive also has Firewire connectivity).
The installation was done booting from a 4GB USB drive and went without any problems. After the installation finished I rebooted the system and got the error message above.
The partition layout on the Iomega drive (intel partition map) is a single BFS partition with the active flag set.
Anybody got an idea what's going on here?
If it turns out to be a bug in the haiku bootloader, I'll report a bug in the bug tracker but I wanted to get some info on it first.